Learning Technologies Management
Home | JISC Elevator
Teacher professional development, lesson observations & Initial Teacher Training | IRIS Connect
Generator
Digitalis
Tools and Techniques
Next meeting 2 December 2013 (Image Public Domain CC0 1.0 Universal) The Learning Technologists @ Leeds network is coordinated by SDDU to enable an opportunity for colleagues to share ideas, practice and support around the area of educational uses of technology.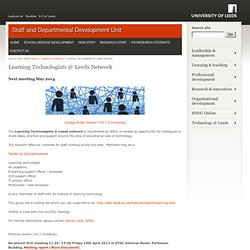 SDDU | Learning Technologists @ Leeds Network
Emerging Practice in a Digital Age explores how colleges and universities are embracing innovation and using emerging technologies to enhance learning in a climate of economic pressure, changing social circumstances and rapid technological change. Aimed at those in further and higher education who design and support learning, the guide draws on recent JISC reports and case studies to investigate how the emergence of new and more powerful technologies together with an increase in personal ownership of these technologies are changing the way we connect, communicate and collaborate, and how these changes can benefit learning. The focus of this guide is on emerging practice rather than emerging technology. The case studies describe a series of exploratory journeys through the themes of: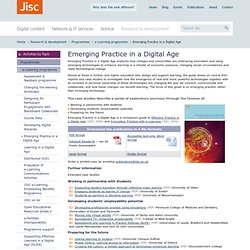 Emerging Practice in a Digital Age
little-guide-to-digital-media
Case study: Making better videos: shooting your video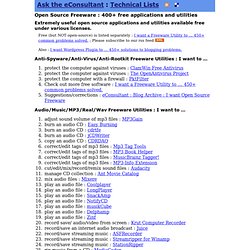 Open Source Freeware : 400+ free applications and utilities Extremely useful open source applications and utilities available free under various licenses.
Community relationship management software for nonprofit organizations | ebase.org
Request publications, CDs, DVDs, booklets - ICO
The ICO publishes a wide range of leaflets, briefing notes, guides and training materials for both individuals and organisations. We also produce a selection of CDs and DVDs. All our publications are available free of charge. To receive copies by post, please select the items you would like from the list below and complete the online order form.
7 Things You Should Know About Application Development Tools September 6, 2012
ELI 7 Things You Should Know - 69 Resources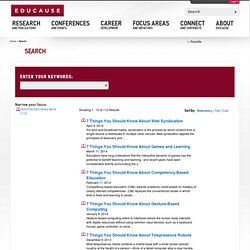 white_papers_summary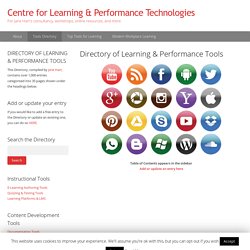 EmailShare 716EmailShare Over 2,000 tools for learning and working in education and the workplace
Judges Consulting ILT Reports
JISC CETIS - Centre for Educational Technology and Interoperability Standards
Still images, moving images and sound advice
Event Eye
Generator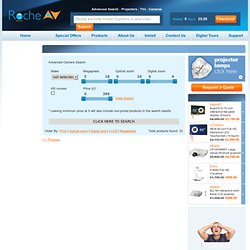 Advanced Search : Projectors | TVs | Cameras Search Basket: 0 items £0.00
Roche AV
The Learning Web - Home Page
The 2012 Learning Technologies Exhibition
College Majors That Work
Mobile Study | Mobile Quiz module for Moodle
LJ ClassCampus - On-Line Learning System
Learning Technologies - Learning and Skills Network
Guidance Documents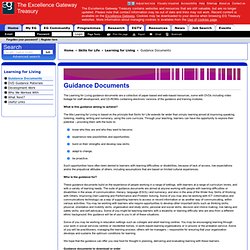 The Learning for Living guidance documents are a collection of paper-based and web-based resources, some with DVDs including video footage for staff development, and CD-ROMs containing electronic versions of the guidance and training modules. What is this guidance aiming to achieve? The title Learning for Living is based on the principle that Skills for Life extends far wider than simply learning aimed at improving speaking, listening, reading, writing and numeracy, using the core curricula. Through your teaching, learners can have the opportunity to explore their potential – providing them with the tools to: know who they are and who they want to become;experience new possibilities and opportunities;build on their strengths and develop new skills;adapt to change;be proactive.
Embedded Learning Portal
ELESIG - Evaluation of Learners' Experiences of e-learning Special Interest Group
Provider Gateway
LSN: Consulting | Outsourcing | Research | Technology | Training
Home | RSC
Learning and skills
The BT Learning and Skills programme equips young people, and the people who teach and care for them, with the skills to get the most out of the world around them. Our educational resources and activities bring people together and help them to become better, more effective communicators, whatever their age.
Bringing Educational Creativity to All
yhiltmanagers [licensed for non-commercial use only] / FrontPage
CMS
IfL - The Institute for Learning - Home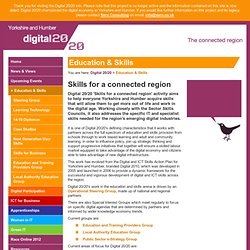 It is one of Digital 20/20's defining characteristics that it works with partners across the full spectrum of education and skills provision from schools through to work based learning and adult and community learning, in order to influence policy, join up strategic thinking and support progressive initiatives that together will ensure a skilled labour market equipped to take advantage of the digital economy and citizens able to take advantage of new digital infrastructure. This work has evolved from the Digital and ICT Skills Action Plan for Yorkshire and Humber, branded Digital 2010, which was developed in 2005 and launched in 2006 to provide a dynamic framework for the successful and vigorous development of digital and ICT skills across the region. Digital 20/20's work in the education and skills arena is driven by an Operational Steering Group, made up of national and regional partners.
Education and Skills - skills for a connected region | Digital 20/20
EffectiveICT.co.uk - the effective use of ICT in education - Discussion, Case Studies, Flash, Programming, VLE, Moodle
IT Training Magazine | Training | Qualifications, Training, Careers | BCS - The Chartered Institute for IT
inspirED
Cross media: Open Source and Free Software Directory
A review of search engines used to discover moving image (video) content. Searching Online/JISC Digital Media/University of Bristol ©2013 This is one of a series of reviews which explore how digital media resources can be found on the web using search engines.
JISC Regional Support Centre for Yorkshire & Humber
Excellence Gateway
‪Chaîne de LEBPartnership‬‏
elearningcasestudies