Self Improvement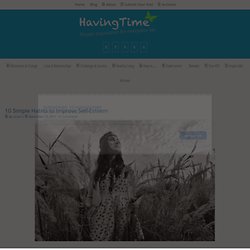 Low self-esteem is like driving through life with your handbreak on. – Maxwell Maltz There are tons of articles out there claiming capability to change your life for the better, but the truth is that it's completely up to you. Or not. Let me paraphrase that.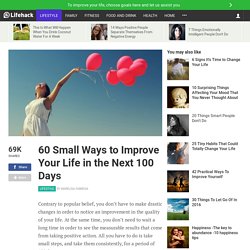 Contrary to popular belief, you don't have to make drastic changes in order to notice an improvement in the quality of your life. At the same time, you don't need to wait a long time in order to see the measurable results that come from taking positive action. All you have to do is take small steps, and take them consistently, for a period of 100 days. Below you'll find 60 small ways to improve all areas of your life in the next 100 days. Home
Yes, I Can! by Robin Nixon | You can do it if you put your mind to it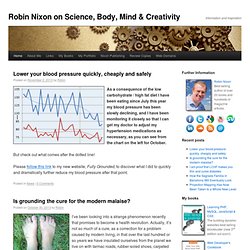 I'm sorry I haven't posted much recently, but I've been very busy working on a new project. As long-time readers may know, as well as having written a couple of dozen books on computing and web development I also write about psychology and motivation, and more specifically Creative Visualization, in which I teach techniques for priming yourself to become more creative, have greater motivation and to set and achieve your goals in life (among many other things). I've written two books on the subject so far, Creative Visualization For Dummies, and Yes I Can!. The former is a comprehensive tutorial starting from first principles, while the latter takes a selection of 20 different aspects of life and provides techniques for working on each (it also made the UK WH Smiths Top 20 in 2012).
If you've never experienced it then you may find it hard to understand what lucid dreaming is all about. In fact you may be thoroughly sceptical and dismiss the whole thing as silly nonsense. But I can tell you from personal experience that lucid dreams are very real and something that many millions of people regularly enjoy.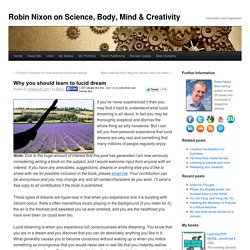 I've been striving to simplify my life for many years now, and have recently (through my writing) been advising others how to do the same. In the process, I've learned that making little changes in our attitudes, habits, and environment can have a big impact. So today, I thought I'd compile a list of 100 ways to simplify your life – from the practical to the philosophical, and everything in between. Of course, not every item on the list will work for every person reading it. However, I hope that you'll find at least a little something that speaks to you, helps you save some time, space, and energy — and perhaps even increases your serenity and happiness! AROUND THE HOUSE1.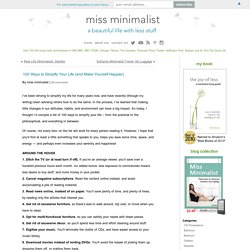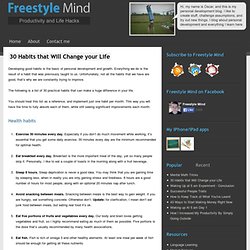 Developing good habits is the basic of personal development and growth. Everything we do is the result of a habit that was previously taught to us. Unfortunately, not all the habits that we have are good, that's why we are constantly trying to improve. The following is a list of 30 practical habits that can make a huge difference in your life.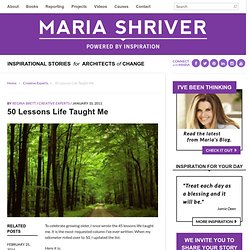 To celebrate growing older, I once wrote the 45 lessons life taught me. It is the most-requested column I've ever written. When my odometer rolled over to 50, I updated the list.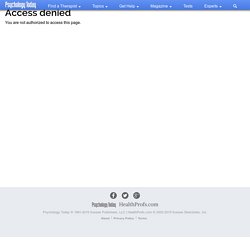 By It usually takes us much longer to change our moods than we'd like it to take. Here are ten things you can do in ten minutes or less that will have a positive emotional effect on you and those you love. . See it online at Oprah.com . This is a deeply moving segment that may be the best ten minutes you've ever invested in front of a computer.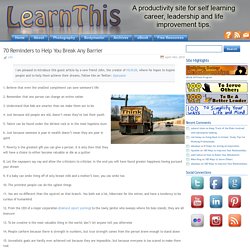 I am pleased to introduce this guest article by a new friend John, the creator of HiLife2B, where he hopes to inspire people and to help them achieve their dreams. Follow him on Twitter: @janyasor 1. Believe that even the smallest compliment can save someone's life 2. Remember that one person can change an entire nation