Gardening
Best Indoor Plants
Good news and bad news.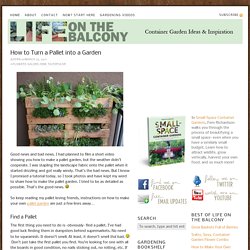 Did y'all know that you can take this and turn it into… This? And that this will eventually produce…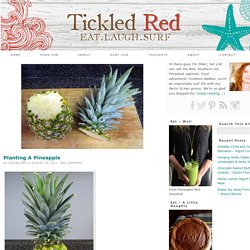 Photo: shutterstock.com Bringing a plant into your home doesn't just enhance your décor but it will actually help purify the air in your dwelling. Sure we've all had that one bad experience with some plant we picked up from the grocery store that quickly turned into a wilting mess. But don't be intimidated by past failures, here are five nearly kill-proof house plants with care tips from Dr. Neil Mattson, Assistant Professor of Floriculture Extension in the Department of Horticulture at Cornell University.
Five (Nearly) Kill-Proof House Plants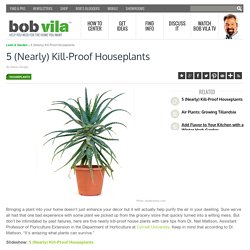 As far as I'm concerned, garlic gets the blue ribbon for growing your own. It's absurdly easy to plant and care for; it tastes great; it looks beautiful and it takes up so little ground that even those with very small gardens can raise enough to be self-sufficient in garlic for a good part of the year. All you have to do is choose the right varieties; plant at the right time, in the right soil; then harvest when just right and store correctly. 1. Choosing Types of Garlic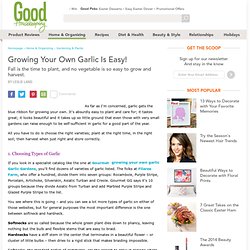 Grow your own ginger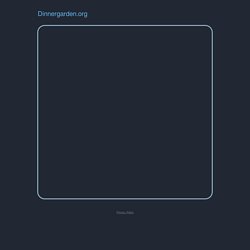 A perfectly ripe, juicy tomato, still warm from the sun. Sweet carrots, pulled from the garden minutes (or even seconds!) before they're eaten. Growing your own vegetables is one of those activities that balances practicality and indulgence.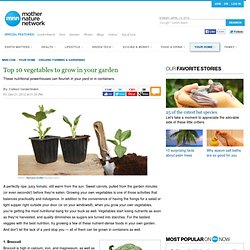 Vertical Vegetables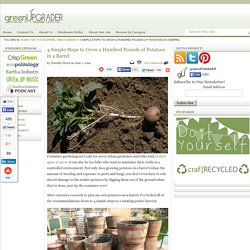 Container gardening isn't only for savvy urban gardeners and folks with limited space to grow, it can also be for folks who want to maximize their yields in a controlled environment.