Gardening/Community Gardens
City Farmer's Urban Agriculture Notes
When is the best time to plant Eco-Lawn ? In the Northern USA and Canada the ideal time for you to plant your Eco-Lawn seed is between late August and late September, Labor Day Weekend is ideal (for the best seeding time in your specific area please refer to our Seeding Times Chart ). The cool evening temperatures, early morning dews and autumn rains create the perfect conditions for germination and growth. Also, nature has programmed fewer weeds to germinate in fall, so your new Eco-Lawn will establish more rapidly, with less weed competition! Seeding from mid April through mid June is a good second choice. Maximum germination occures when temperatures are between 10°C (55°F) and 25°C (77°F).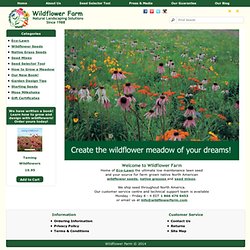 unnamed pearl
It took over 20 years of gardening to realize that I didn't have to work so hard to achieve a fruitful harvest. As the limitless energy of my youth gradually gave way to the physical realities of mid-life, the slow accretion of experience eventually led to an awareness that less work can result in greater crop yields . Inspired in part by Masanobu Fukuoka's book, One Straw Revolution , my family experimented with gardening methods which could increase yields with less effort. Fukuoka spent over three decades perfecting his so-called "do-nothing" technique: commonsense, sustainable practices that all but eliminate the use of pesticides, fertilizer, tillage, and perhaps most significantly, wasteful effort. Here are the strategies we used which enabled us to greatly increase our garden yield, while requiring less time and less work.
5 Secrets to a 'No-work' Garden | Eartheasy Blog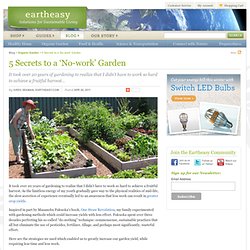 Good news and bad news. I had planned to film a short video showing you how to make a pallet garden, but the weather didn't cooperate. I was stapling the landscape fabric onto the pallet when it started drizzling and got really windy. That's the bad news.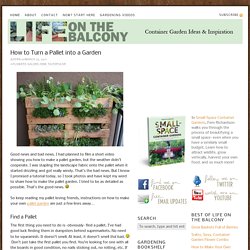 The Best Organic Garden and Farm Supplies from Dirt Works. Your Home for Safe Natural Products for Land and Hearth.
- Hanging pocket shoe organiser /store. - Pole and attachments ( curtain pole or pipe fittings, screws). - Strong metal saucepan or utensil hanging hooks - Compost of a good quality moisture holding type. - Selection of plants or seeds... e.g. mixed leaf salad, herbs,sorrel, peas, mini tomatoes. - Piece of wood 2"x2" as long as the width of the pocket store to keep the base of pockets away from the wall. - Trough planter to catch drips.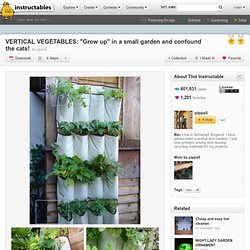 Buckets, boxes, bowls, oh my!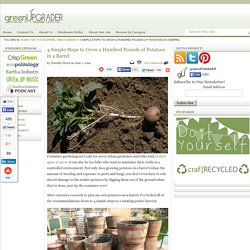 Container gardening isn't only for savvy urban gardeners and folks with limited space to grow , it can also be for folks who want to maximize their yields in a controlled environment. Not only does growing potatoes in a barrel reduce the amount of weeding and exposure to pests and fungi, you don't even have to risk shovel-damage to the tender potatoes by digging them out of the ground when they're done, just tip the container over! After extensive research to plan my own potatoes-in-a-barrel, I've boiled all of the recommendations down to 4 simple steps to a winning potato harvest. 1. Select and prepare a container
In Part One of this series on organic weed control we learned about how weeds affect our garden and tips to prevent them in the first place. In this article, we'll learn how to get rid of weeds, naturally, tools for the job and how weeds can even be good for you and your garden. Real tips for getting rid of weeds As the saying goes, the bigger the elephant, the harder it is to move it. In the garden, the bigger the weeds, the harder it is to control them.
The Art of Weeding: Part 2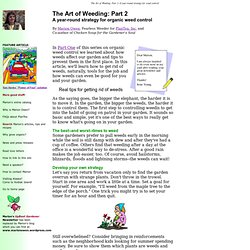 large specimen Manzanitas Sierra Foothils 6 to 20 ft. tall & wide. There are two species, Arctostaphylos manzanita is greener leafed, Arctostaphylos viscida is more silvery. Perhaps Arctostaphylos × helleri [myrtifolia × viscida]. Can only be dug in spring or winter, you can come choose the ones you want in the field, south of Sacramento.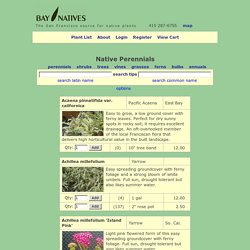 Plant List - Bay Natives
What is a garden? Peace. Sanctuary. Beauty. Contemplation. Connection.
Garden as Sacred Space | Nature - Beauty - Sanctuary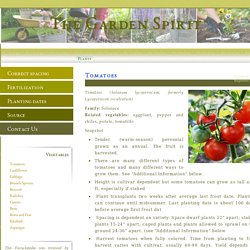 *Why I Use Epsom Salt in the Garden* By: LL4e 14 June 2004 I wanted to show everyone what a difference it makes with and without with only water being added all of these plants was planted on the same day and time. I am showing you ones I am growing with the sq. ft. method. All of these photo's were just taken today. I do have several baby tomatoes now.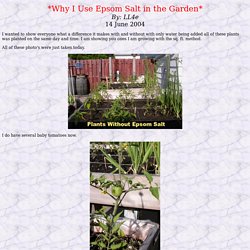 How to Plan a Labyrinth Garden
Vegetable Garden Planner
Seeds - sowing lettuce seeds in guttering | How to | Projects | BBC Gardeners' World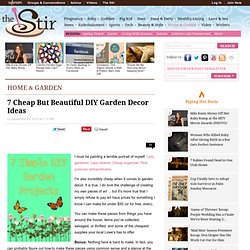 Art Glass Birdbath I must be painting a terrible portrait of myself. Lazy gardener . Lazy cleaner . Cheap organizer . Pest poisoner extraordinaire .
PlantSF
Creative Organic Gardening - Permaculture gardens
(permanent culture) is an approach to everyday life that integrates plants, animals, landscape, structures; people who purposely design all the facets of their lives to enhance environmental sustainability within a permanent, sustainable agricultural and cultural system - a diverse, complex eco-system, where the all of the elements interact in mutually beneficial ways to produce a whole which is greater than the sum of its parts. The art of designing garden areas that are modeled on the relationships found in natural ecologies. Permanent is from the Latin "permanens" - to remain to the end, to persist throughout.
Shared Earth the Largest Community Garden on the Planet! | SharedEarth
This is a list of companion plant relationships. Many more are in the list of beneficial weeds .
List of companion plants
The other week, my good friend Stephanie and I planned out a craft weekend. Our mission: Terrariums. Not the kind you keep lizards in, but the kind you can seal up and watch the moss grow. It was fun, cheap, and easy, and while we were creating them I realized how awesome they would be as centerpieces at a wedding. They are totally unique, creative, and beautiful. We each made four of them, which just goes to show they are not even that labor intensive.
What is the Seedipedia? This is wiki serves a number of purposes: to provide information on heirloom, non-proprietary-gmo and land-race (wild) vegetables, fruits and herbs, as well as seed propagation, and, most importantly, seed sources. This will include hybrid, non-hybrid, varieties, cultivars and species types. Enjoy! Heirloom seeds: Vegetables Fruits Nuts Herbs
California Farmers' Markets Association
Recommended Home & Garden How To Videos
Natural Fertilizer Science Project
Natural Fertilizer Science Projects For The Urban Farmer Every farmer, right from an urban backyard hobbyist down to one owning acres of land, knows the importance of soil enhancement in producing healthy plants. If the soil is frail and imperfect, the produce will be weak. And if the produce is weak, then it gets vulnerable to infestation from insects. Many urban folks are under the impression that backyard farming is cumbersome and expensive. But there also exists a smarter set of the urban population who views backyard or home gardening as a kind of natural fertilizer science project.
How to Grow Blackberry Vines
chap10
Chicken Coops - How To Build a Chicken Coop. 450 Designs & Pictures
porch swing < Favorite backyard projects: Raised beds, benches, cabanas, paths, fountains, arbors, and more