Cooking Blogs/Recipes
Healthy Eats - Food Network's Healthy Eating Blog
8 Ways to Use Leftover Ham by Dana Angelo White in Easter , Healthy Holidays , Healthy Recipes , March 31, 2013 With so many delicious ways to use the leftovers, you might want to make some extra ham this Easter. One-Pot Wonder Ham gives this whole-grain dish some extra protein and a salty bite. Recipe: Barley Risotto with Ham and Mushrooms (above) Sandwiches These perfectly-portioned sliders will make a brown bag lunch extra special. Recipe: Ham Club Sandwich Sliders
Blog | Eat Well with Janel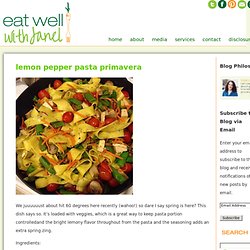 Gluten Free Peanut Butter Muesli Bars
Gluten Free Recipes | Vegetarian Recipes - The Healthy Apple
Silvana's Kitchen | Cooking gluten-free is easy—and tastes better than you'd ever expect.
What's That Smell? - Brand Ambassador, Health & Fitness Mom Blog •
Piece of Cake
The 'yum' blog
Subbus Kitchen - Brahmin Recipes made easy!
November 2008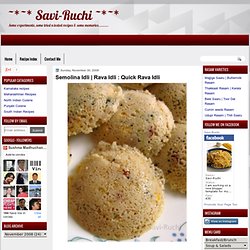 Thanks a lot to Smitha & Lakshmi for passing on these beautiful awards to me.
Ruchi Ruchi Adige
N e i v e d y a m
When I tasted cornbread for the first time (I made it myself) I have to say that I was not particularly impressed – it was so bland! Now, I know that at that point, I considered all foods bland that were not chilli-hot. That's an attitude endemic to (most of) us Indians because so much of our food contains chillies and/or strong spices and flavourings.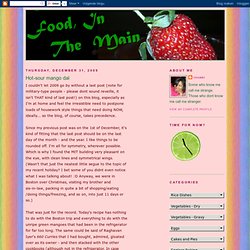 Food, In The Main...
Cook @ Ease
Archanas Kitchen | Recipes, Cooking, Food Guides and More
Anonymous Foodie
Variety of Cuisines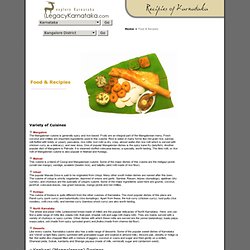 .:: Legacy Karnataka ::. Food & Recipies of Karnataka