Food
Budget Bytes - My stomach is full, and my wallet is too.
By Karen Ansel, R.D. 1 of 6 Roast Chicken with Creamy Polenta and Mushroom Ragout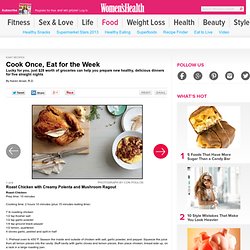 Cook Once, Eat for the Week
SLIDESHOW: Ramen Hacks: 30+ Easy Ways to Upgrade Your Instant Noodles [Photographs: J. Kenji Lopez-Alt] Ramen in the U.S. has come a long way.
Ramen Hacks: 30+ Easy Ways to Upgrade Your Instant Noodles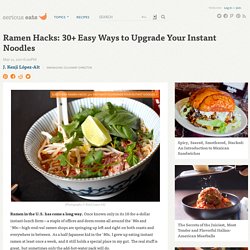 25 Easy Breakfast Hacks To Make Your Morning Brighter
Every so often the Times has a huge food section article with like, 101 ideas for salads or 101 ideas for grilling. My Dad usually saves the print version from his work and brings it home for me, where I proceed to drool over the unlimited possibilities, or at least the vegetarian ones. (Btw, how great is my Dad? He is in Egypt right now covering the protests! Crazy, right?) The idea is, relatively simple combos that might be a bit unusual or sort of a cheater recipe for something usually prepared in a more complex way.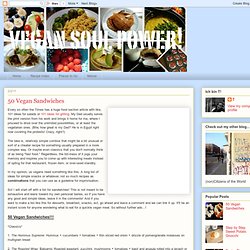 50 Vegan Sandwiches
tequila Recipes at Epicurious
fluff sandwich
What The Fuck Should I Make For Dinner?
Personality Quiz: What should you eat right now?
Healthy eating diet
Better information. Better health.
dinner under 10 - iVillage
Crusty Bread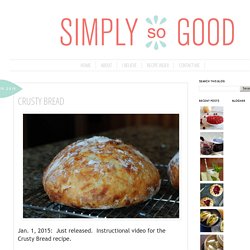 I must begin by saying where the recipe originated, if in fact it originated anywhere...really. I think bread has been baked for centuries using flour, salt, water, and yeast or other form of leavening. As far as I know the recipe for "No-Knead" bread dough was printed in the New York times. I don't know what month, day, or year. The originator is Jim Lahey of Sullivan Street Bakery. That's all I know.
- StumbleUpon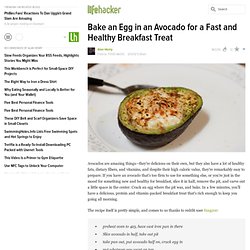 Avocados are amazing things—they're delicious on their own, but they also have a lot of healthy fats, dietary fibers, and vitamins, and despite their high caloric value, they're remarkably easy to prepare. If you have an avocado that's too firm to use for something else, or you're just in the mood for something new and healthy for breakfast, slice it in half, remove the pit, and carve out a little space in the center. Crack an egg where the pit was, and bake. In a few minutes, you'll have a delicious, protein and vitamin-packed breakfast treat that's rich enough to keep you going all morning. The recipe itself is pretty simple, and comes to us thanks to reddit user fungz0r: preheat oven to 425, have cast iron pan in thereSlice avocado in half, take out pittake pan out, put avocado half on, crack egg input whatever you want on topplace in oven and cook till your eggs [are done how you] desire
Punchfork - The best new recipes from top food sites - StumbleUpon
This is a melt-in-your-mouth, easy-to-make cookie with a delicious Eggnog and cinnamon flavor. They're satisfyingly crackly on the outside, but super gooey and chewy on the inside. Santa will love these! Let me start out by saying I am not the huuugest fan of eggnog, so if you curled up your lip at the name of these cookies, I won't hold it against you! However Kevin loooooooves eggnog and looks forward to it every year.
Recipes from Kevin & Amanda - StumbleUpon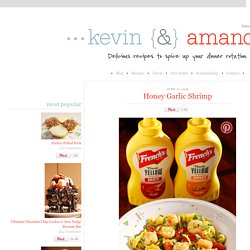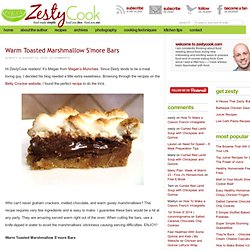 Hi ZestyCook readers! It's Megan from Megan's Munchies. Since Zesty tends to be a meat loving guy, I decided his blog needed a little extra sweetness.
Warm Toasted Marshmallow S'more Bars
- StumbleUpon
I found these helpful charts last week and just had to share! Both of these beauties are from Chasing Delicious (aka one of the most fab foodie blogs out there)! Aren't they faaaaabulous?! Buy them here. (Note: There are lots of little charts like this online, but these are my favorites).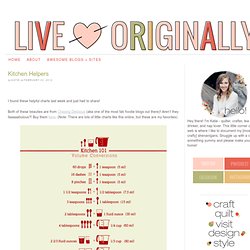 Kitchen Helpers - StumbleUpon
Tomato and Bread Bowl 'Soupetizers' | PETA.org - StumbleUpon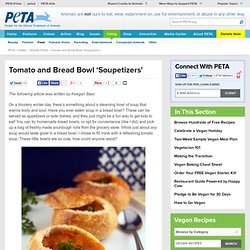 The following article was written by Keegan Baur.
12 healthy homemade candy recipes | MNN - Mother Nature Network - StumbleUpon
Robin shared some wonderful choices for healthier organic candy for Halloween last week. It made me long for candy myself! I thought I'd share 12 recipes for homemade candies that everyone can enjoy. Some of these recipes are candy bars, some are great to serve at parties, and others make perfect additions to lunch pails. Better yet, the recipes can be surprisingly simple and healthy!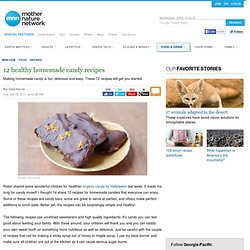 photo by Roland Bello yield Makes 1 gallon (serves 16) active time 30 min total time 30 min You would be hard-pressed to find something more refreshing than watermelon.
Watermelonade Recipe at Epicurious.com - StumbleUpon
Almost-Famous Bloomin' Onion Recipe : Food Network Kitchens
See how to slice a Bloomin' Onion Combine all of the dip ingredients in a bowl, cover and refrigerate. Slice the onion (see below).
Best Places To Eat in El Paso (West, China: restaurants, buffet)