Architecture & Design
Main Page - Archiplanet. Metropolis Magazine. NOTCOT. Architecture for Humanity. Architecture « Dornob. What floats your house boat, or would motivate you to live life up in a tree home?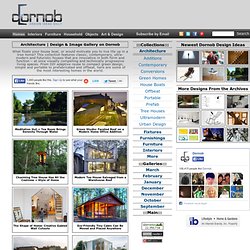 This collection features classic, contemporary, ultra-modern and futuristic houses that are innovative in both form and function – at once visually compelling and technically progressive living spaces. From DIY adaptive reuse to compact green design, simple and portable to prefabricated and offbeat, here are some of the most interesting homes in the world. Architecture.
---