Architecture & Design
From Archiplanet Find, browse, read, view, post, and edit the facts, photos, and drawings here on your favorite structures of all kinds, anywhere, from your own cottage to the latest skyscraper to your nation's capitol - and their designers and builders! Buildings, and people. We use buildings, make them, design them, damage them, love them. Archiplanet is a community-constructed collection for all the buildings, building users, and building creators on planet Earth.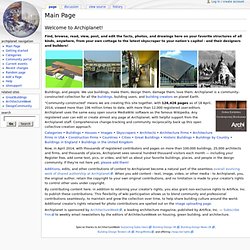 Main Page - Archiplanet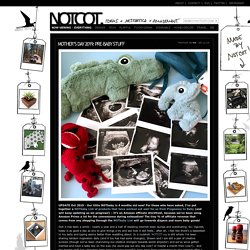 *NOTCOT in sponsored - 01.14.14 - 0 Notes Thank you to Delta® for sponsoring this article. Book Delta® Economy Comfort™ on your next trip and make each and every departure and arrival "worth it." When Delta® reached out wanting us to experience their Economy Comfort™ seats, and figure out what's #worthit, the first question was - where should we go? Well the perfect way to kick off 2014 was to find somewhere new and inspiring (and not too far) to take a quick trip - and Portland, OR came to mind. Just back from the madness of holiday travel, Shawn and I needed to properly unwind, relax, and explore, so we happily hopped up to Portland for 2 quick nights!
Posted by Garrett Jacobs on Dec 30, 2013 Related program: Year in Review Archives Happy New Year! We kick off 2014 by reflecting on a year of building a more sustainable world through the power of design. Ease the holiday transition with inspiring stories, emotional testimonials and beautiful images of passion and talent.
What floats your house boat, or would motivate you to live life up in a tree home? This collection features classic, contemporary, ultra-modern and futuristic houses that are innovative in both form and function – at once visually compelling and technically progressive living spaces. From DIY adaptive reuse to compact green design, simple and portable to prefabricated and offbeat, here are some of the most interesting homes in the world.
Architecture « Dornob