Art
Stylish Soft trendy sexy unique women fashion clothing от Shovava. Hello!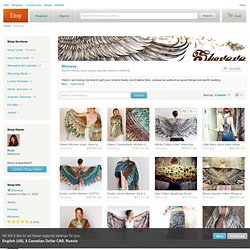 I am doing my best to get your orders ready, but it takes time...please be patient as good things are worth waiting for;) Shovava is all about unique women clothing and accessories - artistic items that are very comfortable, flattering, versatile with casual glamour feel. The items you see listed here are my original designs and the only of their kind – wearable art straight from my design studio to your home. Fabrics I use are high end quality, carefully chosen for particular design fit. I always update my shop with fresh new designs...so check back often!
Hey Jupiter. 「laphet. Fruit paintings by Dennis Wojtkiewicz. The art of Brian Luong. Ink drawings by Edward Blake Edwards. Most Amazing Miniature Food Artworks by Shay Aaron. The cutest solar system. A u d r e y * k a w a s a k i. The eyes of imagination 2012 calendar.
Sketches : Kevin Ragnott. DrawerGeeks! Art by Sachin Teng. Art by Andre Petterson. Illustrations by Kristian Jones. Illustrations by Conrad Roset. Illustrations by Budi Satria Kwan. Фото и рисунки, арт и креативная реклама. Это очень не обычная и неординарная подборка. очень часто особенно в последнее время на сайте появляются работы нервнобольных, и людей с искажённой психикой. но художник нарисовавший эти работы - его гениальность в том , что он максимально близко приблизился к этой грани не пересекая её. пересматриваю в 7 или уже 8 раз , красота не открывается сразу, столько глубинного смысла ( или намёка на него , который пытливый ум воспринимает за смысл ) каждый раз что-то новое , глаз цепляется за одну деталь перепрыгивает на другую и потом глубже глубже уходит в картину. я видел гораздо более удачною технику, и не могу назвать эти работы шедевром , Но Глубина.. да , меня захватило .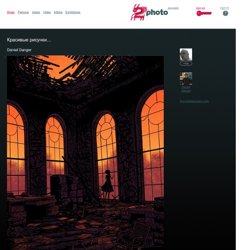 Очень достойная подборка. Спасибо.. Rogier van der Weyden: Braque triptych, closed. Fleck illustrations. Sketchbook by James Jean. Limited Edition Chairs ClickforArt. Dancing Saint Petersburg. You may be wondering, what's going on here?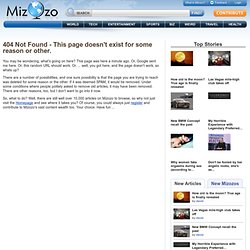 This page was here a minute ago. Or, Google sent me here. Hippie vs Punk illustration. Timeless Beauty: Marilyn Monroe. 3D Interpretations of Real People, by Michael O. – with Exclusive Interview. Today, PxlEyes has the great pleasure of interviewing a professional digital artist: Michael O.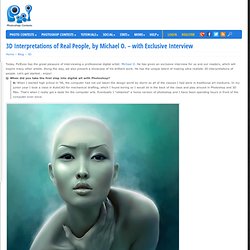 He has given an exclusive interview for us and our readers, which will inspire many other artists. Along the way, we also present a showcase of his brilliant work. He has the unique talent of making ultra-realistic 3D interpretations of people. Let's get started… enjoy! Rajacenna Draws Celebrity Portraits. Rajacenna is an 18-year-old self-taught artist from the Netherlands who draws the most realistic portraits I have ever seen, using only pencils.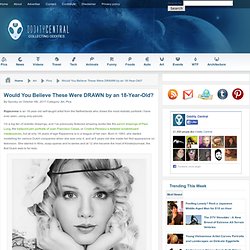 I'm a big fan of realistic drawings, and I've previously featured amazing works like the pencil drawings of Paul Lung, the ballpoint pen portraits of Juan Francisco Casas, or Cristina Penescu's detailed scratchboard masterpieces, but at only 18 years of age Rajacenna is in a league of her own. Born in 1993, she started modelling for various Dutch companies when she was only 4, and at 5 years old she made her first appearance on television. She starred in films, soap-operas and tv-series and at 12 she became the host of Kinderjournaal, the first Dutch web-tv for kids. She only took up drawing in 2009, and although she had never taken any art classes she produced some stunning pieces. Create Your Own Snowflakes on zefrank. Draw a Stickman.
Illustrations by Bill Carman. Illustrations by Julian De Narvaez. 20 Amazing Watercolor Masterpieces. This is the first of its kind post on Designzzz.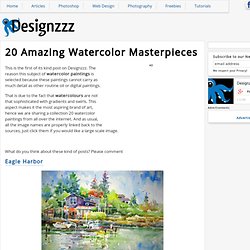 The reason this subject of watercolor paintings is selected because these paintings cannot carry as much detail as other routine oil or digital paintings. That is due to the fact that watercolours are not that sophisticated with gradients and swirls. This aspect makes it the most aspiring brand of art, hence we are sharing a collection 20 watercolor paintings from all over the internet. Downtown Halifax ads. Illustrations by Vania Zouravliov. Sistine Chapel. F E R I C. Fish Triptych. Illustrations by Lady Orlando. The Efeet Collection by Dylan Kendall.
Самый роскошный поезд Индии Maharajas' Express(29 фото. До недавнего времени The Luxury Train Club представлял 3-и поезда (Palace on Wheels, The Golden Chariot и Deccan Odyssey) на территории Индии, но ни один не может сравниться с новым Maharajas' Express.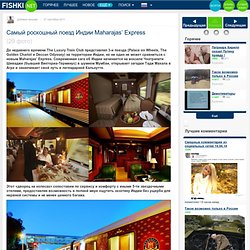 Современная сага об Индии начинается на вокзале Чхатрапати Шиваджи (бывший Викториа-Терминус) в шумном Мумбаи, открывает загадки Тадж Махала в Агре и заканчивает свой путь в легендарной Калькутте. Этот «дворец на колесах» сопоставим по сервису и комфорту с иными 5-ти звездочными отелями, предоставляя возможность в полной мере ощутить экзотику Индии без ущерба для нервной системы и не менее ценного багажа. Экспресс представлен 5 вагонами класса Deluxe, 5 – Junior Suite, 2 – Suite и одним Grand Presidential Suite, размером с вагон в буквальном смысле. Каждое купе оснащено системой климат-контроля, LCD дисплеем, DVD-плеером, телефоном, доступом в интернет, своим электронным банковским сейфом и ванной комнатой нового поколения.
Grimm and Other Folk Tales : Cory Godbey. Drowning Beautiful |
---