Amy007
Amy Healy
twenty years old works in a bar arts student @ nuim
Truths For Mature Humans - StumbleUpon. 15 Aspects That Must Be Recognized In Third-Wave Feminism. 1.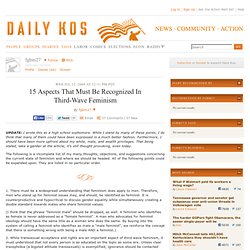 There must be a widespread understanding that feminism does apply to men. Therefore, men who stand up for feminist issues may, and should, be identified as feminist. It is counterproductive and hypocritical to discuss gender equality while simultaneously creating a double standard towards males who share feminist values. Nine Things Successful People Do Differently - Heidi Grant Halvorson -... - StumbleUpon. Learn more about the science of success with Heidi Grant Halvorson's HBR Single, based on this blog post.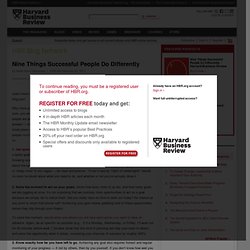 Why have you been so successful in reaching some of your goals, but not others? If you aren't sure, you are far from alone in your confusion. It turns out that even brilliant, highly accomplished people are pretty lousy when it comes to understanding why they succeed or fail. The intuitive answer — that you are born predisposed to certain talents and lacking in others — is really just one small piece of the puzzle. In fact, decades of research on achievement suggests that successful people reach their goals not simply because of who they are, but more often because of what they do. Great Books Index - List of Titles - StumbleUpon.
An Index to Online Great Books in English Translation To obtain an index of an author's works, including any known online editions of each work, and online articles about that author, select the author's name.
To obtain an index of online editions of a particular work, select the name of that work. Then you will be able to scroll up and down to see other works by that author and articles about the author. Authors are listed here in order of their birthdates (insofar as known). TYPOE_CONFETTI-DEATH_1_900px.jpg from streetanatomy.com. Someone like you The Ellen DeGeneres show- CTV- Baby chameleons photo | one big photo - StumbleUpon. Random photo Submit your photo Stumble Thru animal photography Tags: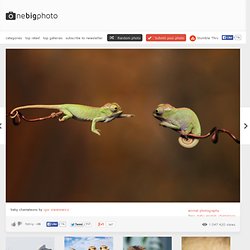 World's Strangest | The Easter Island "Heads" Have Bodies - StumbleUpon. Maybe this isn't a newsflash to anyone but me, but, um, the Moai "heads" on Easter Island have bodies.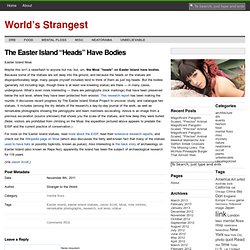 Because some of the statues are set deep into the ground, and because the heads on the statues are disproportionately large, many people (myself included) tend to think of them as just big heads. But the bodies (generally not including legs, though there is at least one kneeling statue) are there — in many cases, underground. What's even more interesting — there are petroglyphs (rock markings) that have been preserved below the soil level, where they have been protected from erosion. This research report has been making the rounds; it discusses recent progress by The Easter Island Statue Project to uncover, study, and catalogue two statues. National Geographic Photo Contest 2011 - Alan Taylor - In Focus - The Atlantic - StumbleUpon.
National Geographic is currently holding its annual photo contest, with the deadline for submissions coming up on November 30.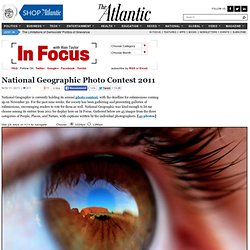 For the past nine weeks, the society has been gathering and presenting galleries of submissions, encouraging readers to vote for them as well. National Geographic was kind enough to let me choose among its entries from 2011 for display here on In Focus. Gathered below are 45 images from the three categories of People, Places, and Nature, with captions written by the individual photographers. [45 photos] Use j/k keys or ←/→ to navigate Choose: Many people pilgrimage to Uluru, but what is seen there often depends on where you've come from.
Pano4.jpg from woostercollective.com - StumbleUpon. Bibliomania - Free Online Literature and Study Guides - StumbleUpon. AWOLNATION- "Sail" (with lyrics) Top 5 Funny Pics of 2011 - 12/21/2011 - StumbleUpon. It's been a great year for music, but it's also been a fun time for silly puns and pictures concerning some of our more teasable musical acts.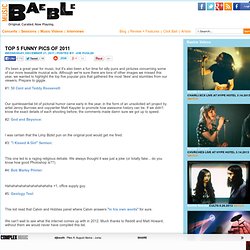 Although we're sure there are tons of other images we missed this year, we wanted to highlight the top five popular pics that gathered the most 'likes' and stumbles from our viewers. Prepare to giggle. #1: 50 Cent and Teddy Roosevelt: Our quintessential bit of pictorial humor came early in the year, in the form of an unsolicited art project by artist Jenny Burrows and copywriter Matt Kappler to promote how awesome history can be. Dancing Enforcer John Tronco Photography - StumbleUpon. Tastefully Offensive | Premium Funny: Shakespeare Insult Kit - StumbleUpon. 35 Inspiring Quotes from Albert Einstein & Always Well Within - StumbleUpon. Albert Einstein (March 14, 1879 – April 18, 1955), the famous theoretical physicist, developed the theory of relativity and is considered the father of modern physics.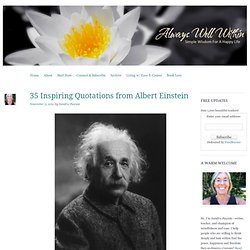 The nuclear physicist Robert Oppenheimer shared his impressions of Einstein by saying, "He was almost wholly without sophistication and wholly without worldliness . . . There was always with him a wonderful purity at once childlike and profoundly stubborn." Due to his brilliance Einstein was often called upon to offer opinions on topics beyond the realm of physics; thus the wide range of inspired quotations. "Few are those who see with their own eyes and feel with their own hearts." 6 Mind-Blowing Dance Videos on YouTube. Everyone likes to cut a rug now and then, and successful TV shows like So You Think You Can Dance and America's Best Dance Crew further prove that the U.S. has a healthy interest in the art form.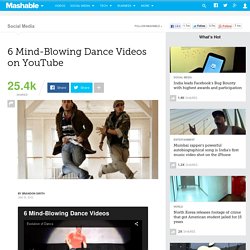 Dance is a major part of musical culture; people push the boundaries of what the body can do to interpret the sentiment of a particular song. Michael Jackson ignited a dance craze when he first performed the Moonwalk in 1983. But MJ's performance was really just a culmination of an evolution of dance steps that came from jazz legend Cab Calloway, tap dancer Bill Bailey, and even French mime, Marcel Marceau. SEE ALSO: Top 10 Wedding Dance Videos on YouTube. Most Amazing Sand Sculptures | Golberz.Com - StumbleUpon. Most Amazing Sand Sculptures Anyone who has ever been to the beach has probably tried to sculpt a simple sand structure of some sort.Well leave it to the pros, because we have some great sand sculpture pictures listed below. 36 Comments: rachael said...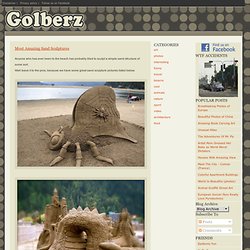 Captured: The Ruins of Detroit | Plog — World, National Photos, P... - StumbleUpon. Posted Feb 07, 2011 Share This Gallery inShare850 Up and down Detroit's streets, buildings stand abandoned and in ruin. French photographers Yves Marchand and Romain Meffre set out to document the decline of an American city.
Pearltrees videos
Getting started.
---