Pending_reading
Trademark Registration in Indonesia, Trademarks search
Indonesia: IP Laws and Treaties
Marketing - View: Video E-mail Template
The video Function only works on Apple Mail on the Mac, iPhone and iPad.
COUNTERINTUITIVE: Facebook Engagement Goes Up When Brands Are On Twitter And Pinterest
products
Couchbase | Simple, Fast, Elastic NoSQL Database
Blue Jeans | Interoperable Video Conferencing in the Cloud - H.323, Skype, Lync, Google Video Chat
numecent
Google Drive seems nice, if a bit convoluted in a typical Googley way.
Why should we trust Google Drive, or any cloud storage service?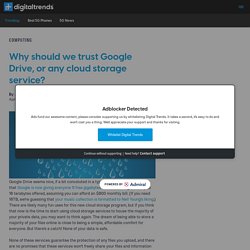 Home page | AppNexus
Now Anyone Can Hack A Website Thanks To Clever, Free Programs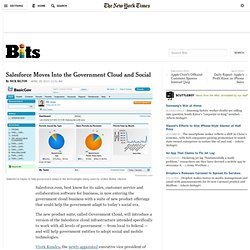 Salesforce Moves into the Government Cloud and Social
Salesforce.com Salesforce hopes to help government adapt to the technologies being used by United States citizens.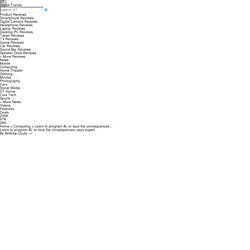 Learn to program AI, or face the consequences, says expert
You've heard it before: In the future, machines will rule us all. To some extent, they already do. We are increasingly tied to our gadgets and gizmos.
Swipely
Swipely: Bring Customers Back
GDocsDrive: a Google Docs desktop app that makes a Google Drive(GDrive).
The Billion Dollar Travel Trend You've Never Heard Of
Color Forecast ⋅ Paris
Fits.me | Virtual Fitting Room
Wibbitz - Text to Video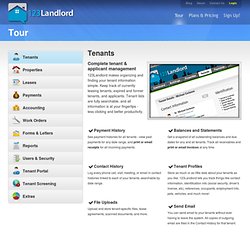 Tenants Complete tenant & applicant management 123Landlord makes organizing and finding your tenant information simple.
Web-based rental property and tenant management software | 123Landlord.com
Klik-Baju|Baju Branded
Kaggle, we're making data science a sport
The Guide to the App Galaxy by Google
Based in Sao Paulo, Brazil, Best, Cool & Fun Games is one of the leading mobile gaming companies in Latin America, with a portfolio of more than 30 casual games played by 15 million users around the world. Follow the journey of Guilherme Schvartsman as he goes from his day job as an investment banker to developer extraordinaire with his top-grossing app, Ant Smasher. "In the end, launching an app is just like building a business. Focus on building a great product and really think about the marketing and branding of your app because it's key to standing out from the very competitive app market place."

Small businesses use social media to grow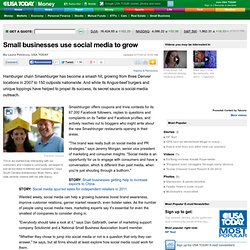 Hamburger chain Smashburger has become a smash hit, growing from three Denver locations in 2007 to 150 outposts nationwide. And while its Angus-beef burgers and unique toppings have helped to propel its success, its secret sauce is social-media outreach.
Top 10 Tips when Negotiating | Barrett Sales Blog
Everybody needs to negotiate from time to time; at work, at home, as a leader, as sales person, and as a consumer. For some it seems easy, but others view the process of negotiation as a source of conflict to be resisted and avoided if possible.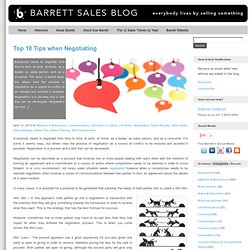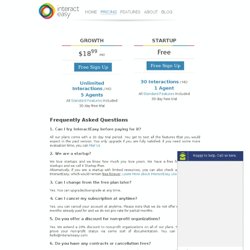 1.
Have a voice interaction with visitor on your website. Now, convert your leads faster. Help your visitors faster. Check our pricings & Sign Up for InteractEasy now!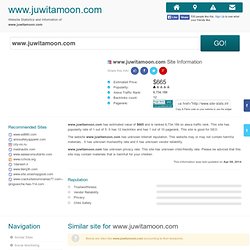 www.juwitamoon.com Site Stats Info
Updated last 2013 Mar, 28
ScrapeBox – Harvest, Check, Ping, Post
scraping pictures ?
Data Extraction Tutorials, Learn Web Screen Scraping using Mozenda
Download Mozenda
YouTube co-founders silently introduce magazine publishing app, Zeen
YouTube co-founders Chad Hurley and Steve Chen have a new project up their sleeves under their parent company, AVOS.
Why YOUR Company Must Become a Tech Company - Apple, Amazon, Facebook, Instagram Lessons
iWowWe- Video Email and Video Conference
The Best-Kept Management Secret On The Planet: Agile
Will new a royalty deal mean more money for labels and musicians?
Ever wonder how musicians and music publishers get paid for all the digital music distributed by streaming services, stored in media lockers, and distributed via playlists and special bundles? Music publishers and artists have been wondering, too — because, for most artists anyway, the money from these new services hasn't amounted to a hill of beans.
While Agile and Scrum methodology usually works best with small teams of 4 to 10 users, Planbox lets you choose how you want to get things done. Invite and collaborate with teammates wherever they are.
Online Collaboration Tool | Planbox features
Pivotal Tracker - Simple, Agile Project Management Software & Team Collaboration
Is Direct Selling The Next Driver Of Startup Commerce Companies?
Editor's note: Jeremy Liew is a managing director at Lightspeed Venture Partners .
Is Direct Selling The Next Driver Of Startup Commerce Companies?
Cloud Communications And The Future of Marketing In The Post-PC World