Education
If I had thirty iPads in my class, what would I do with them?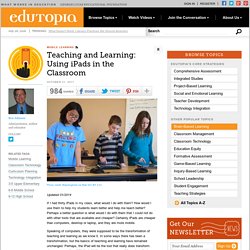 School Psychologist Files: Home
Speech therapy moves online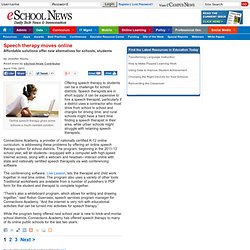 Affordable solutions offer new alternatives for schools, students by Jennifer Nastu Read more by eSchool News Contributor Online speech therapy gives some schools a much-needed solution. Offering speech therapy to students can be a challenge for school districts: Speech therapists are in short supply; it can be expensive to hire a speech therapist, particularly if a district uses a contractor who must drive from school to school and charges for driving time; and rural schools might have a hard time finding a speech therapist in their area, while urban schools might struggle with retaining speech therapists. Connections Academy, a provider of nationally certified K-12 online curriculum, is addressing these problems by offering an online speech therapy option for school districts.
Autism Science Foundation
Sensory Processing Disorder Foundation | Research, Education and Advocacy
Smart Kids Smart Parents | Transforming ADHD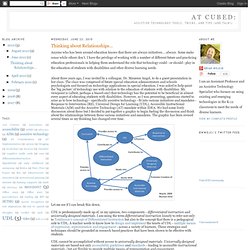 AT Cubed:: Thinking about Relationships...
Anyone who has been around education knows that there are always initiatives....always. Some make sense while others don't. I have the privilege of working with a number of different future and practicing education professionals in helping them understand the role that technology could - or should - play in the education of students with disabilities and other diverse learning needs. About three years ago, I was invited by a colleague, Dr. Maureen Angel, to do a guest presentation in her class. The class was comprised of future special education administrators and schools psychologists and focused on technology applications in special education.
EBD Blog
Teachers' Bag of Tricks
Teach Gen Now |
RoPot - Comunitate, dezvoltare, incubator
Oradea, Bihor
IOANA ELENA CIOBANU - Gala Persoanelor cu Dizabilități