CopyLeft Resources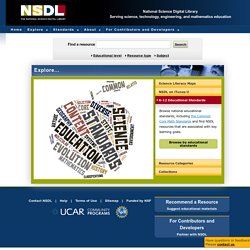 NSDL Science Literacy Maps help teachers connect concepts, standards, and NSDL educational resources by providing a way to see and discover how scientific concepts relate to one another. View the NSDL Science Literacy Maps NSDL provides access to audio, video, and other multimedia resources for science and math education through Apple's iTunes Store. There is no cost to use or download materials from NSDL on iTunes U. View NSDL on iTunes U
Browse by topic Issue 38, March 2014 – Immigration - [PDF 11mb] To open this document, you need to subscribe and get a password.
The Change Agent: An Adult Education Newspaper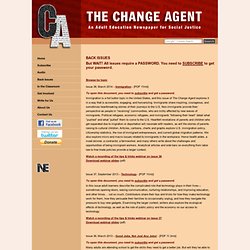 Preserve the past – illuminate the present – shape the future 10,000 hours of audio and video recordings documenting social justice movements locally, nationally, and internationally from the 1960s to the present. The Archives features speeches of movement leaders and community activists, protests and demonstrations, cultural currents of rebellion and resistance. This oral history is in a searchable database.
Freedom Archives Home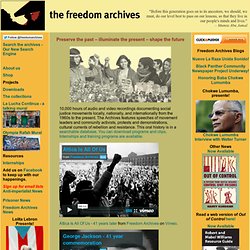 Why create a Wikiversity account? Wikiversity:Main Page From Wikiversity Jump to: navigation, search Retrieved from "http://en.wikiversity.org/w/index.php?title=Wikiversity:Main_Page&oldid=1137405"
Melinda Gates and Bill Gates Why giving away our wealth has been the most satisfying thing we've done In 1993, Bill and Melinda Gates—then engaged—took a walk on a beach in Zanzibar, and made a bold decision on how they would make sure that their wealth from Microsoft went back into society. In a conversation with Chris Anderson, the couple talks about their work at the Bill & Melinda Gates Foundation, as well as about their marriage, their children, their failures and the satisfaction of giving most of their wealth away.