Science
An Intuitive Guide To Exponential Functions & e
e has always bothered me — not the letter, but the mathematical constant . What does it really mean?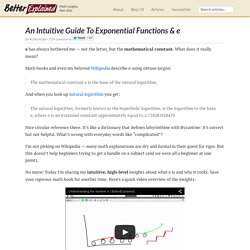 by Kevin Kelly There is a Clock ringing deep inside a mountain. It is a huge Clock, hundreds of feet tall, designed to tick for 10,000 years.
Introduction - 10,000 Year Clock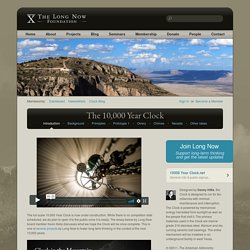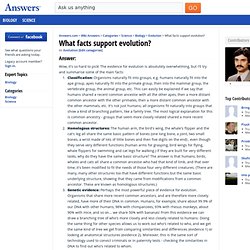 Wow, it's so hard to pick! The evidence for evolution is absolutely overwhelming, but I'll try and summarise some of the main facts: Classification: Organisms naturally fit into groups, e.g. humans naturally fit into the ape group, apes naturally fit into the primate group, then into the mammal group, the vertebrate group, the animal group, etc. This can easily be explained if we say that humans shared a recent common ancestor with all the other apes, then a more distant common ancestor with the other primates, then a more distant common ancestor with the other mammals, etc. It's not just humans; all organisms fit naturally into groups that show a kind of branching pattern, like a family tree. The most logical explanation for this is common ancestry - groups that seem more closely related shared a more recent common ancestor.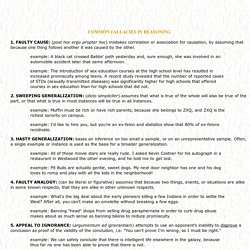 1.