6.2.4.3 Photoshop Plugin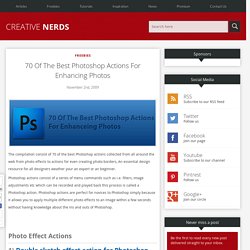 The compilation consist of 70 of the best Photoshop actions collected from all around the web from photo effects to actions for even creating photo borders, An essential design resource for all designers weather your an expert or an beginner. Photoshop actions consist of a series of menu commands such as i.e. filters, image adjustments etc which can be recorded and played back this process is called a Photoshop action.
Rien que pour vous amis Photoshopeurs, le blog a rencensé qui vous aideront à réussir vos créations... De petites recherches m'ont également permis de trouver . nous propose sympathiquement sur son site .
Written by tutorialblog Plugins and filters extend Photoshop by providing new funtionality and effects that you wouldn't otherwise be able to achieve or by simplifying a process.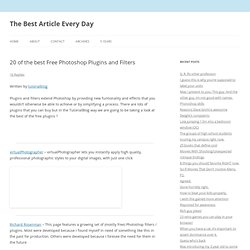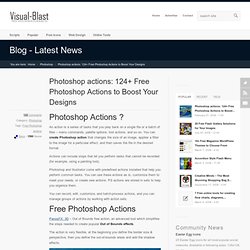 Photoshop Actions ? An action is a series of tasks that you play back on a single file or a batch of files – menu commands, palette options, tool actions, and so on.
Des plugins Photoshop gratuits - E
This page features a growing set of free Adobe Photoshop® filters / plugins coded by myself for 3D production, 2D design, and technical research.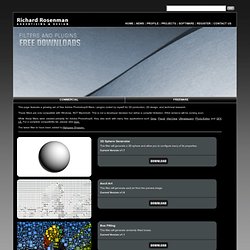 Adobe Photoshop Plugins