Tools
Color Palette Generator URL of image: Make color schemes. Enter the URL of an image to get a color palette that matches the image.
Color Palette Generator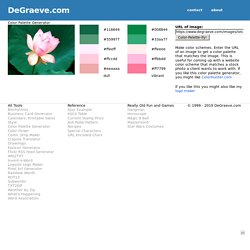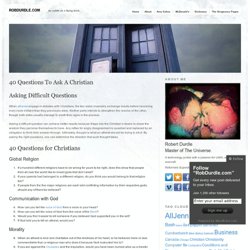 40 Questions To Ask A Christian Asking Difficult Questions When atheists engage in debates with Christians, the two sides invariably exchange insults before becoming even more militant than they previously were. Neither party intends to strengthen the resolve of the other, though both sides usually manage to sooth their egos in the process.
40 Questions To Ask A Christian | RobDurdle.com
SoundCloud Downloader - download from Soundcloud
FM 23-10 Chptr 8 Tracking/Countertracking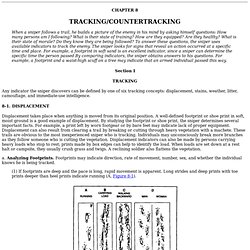 When a sniper follows a trail, he builds a picture of the enemy in his mind by asking himself questions: How many persons am I following? What is their state of training? How are they equipped? Are they healthy? What is their state of morale? Do they know they are being followed?
Find the lowest price, reviews and more before you buy - Pricewatch
Easily Remove Image Backgrounds Online - Clipping Magic
God is Imaginary - 50 simple proofs
Where there's water, life is possible. True, it may be very difficult and very hard to live, depending, but anyone who's driven, hiked, or camped in the American South West will have noticed that cities and ranches crop up where there's surface water or where there's been a well dug. Within the state of California, Nevada, Arizona, Utah, New Mexico, and Colorado, there are deserts, mesas, mountains, and forests where normally people never or rarely visit; not-so-secret places where there's water, access to a road within a day's hike, and where a fairly rugged individual may hide while remaining basically healthy, marginally well fed, and reasonably sane.
Vanishing Point: How to disappear in America without a trace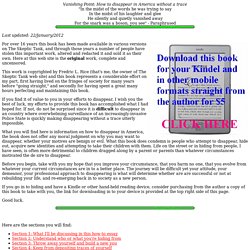 Are you prepared?
SAS Survival Manual - Appendix A - Survival Kits
SAB, Absurdities
Online Audio Converter (MP3, WAV, Ogg, WMA, M4A, AAC) – media.io
Doom Survival Guide - SAS Survival Manual
.: Tripographer - Powered By Marriott :.
GameShow Sounds
25 Mind Blowing Text Effects Photoshop Tutorials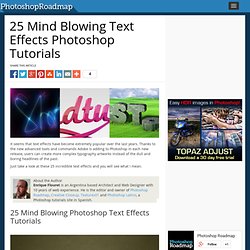 It seems that text effects have become extremely popular over the last years. Thanks to the new advanced tools and commands Adobe is adding to Photoshop in each new release, users can create more complex typography artworks instead of the dull and boring headlines of the past. Just take a look at these 25 incredible text effects and you will see what I mean.
Free High Resolution Textures - gallery
10 Useful Web Apps for Designers
DesignWoop welcomes this guest post by Tomas Laurinavicius . Since the iPhone and iPad entered the market you can hear lots of news about apps for these devices. Tons of apps available today and you can find everything you want. But today I would like to share 10 handy web-based apps for designers. To use these apps you don't need to buy an iPhone or iPad, you can use them without any additional software or device, you just need a web browser. In this collection I've picked 10 useful and time-saving web apps for designers.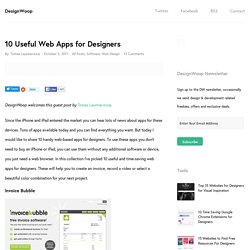 Animated GIFs galore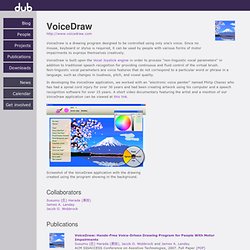 dub :: Project :: VoiceDraw
VoiceDraw is a drawing program designed to be controlled using only one's voice. Since no mouse, keyboard or stylus is required, it can be used by people with various forms of motor impairments to express themselves creatively. VoiceDraw is built upon the Vocal Joystick engine in order to process "non-linguistic vocal parameters" in addition to traditional speech recognition for providing continuous and fluid control of the virtual brush. Non-linguistic vocal parameters are voice features that do not correspond to a particular word or phrase in a language, such as changes in loudness, pitch, and vowel quality. In developing the VoiceDraw application, we worked with an "electronic voice painter" named Philip Chavez who has had a spinal cord injury for over 30 years and had been creating artwork using his computer and a speech recognition software for over 15 years.