Pendiente
Diagrama
Ida Gramcko POETRY IS NOT A PROJECT by Dorothea Lasky [Chicago] Fri, Apr 5, 12:00 AM Bethany Ides: Twin Day at Tritriangle [Brooklyn, NY 11238] Sat, Apr 6, 8:00 PM Clark Coolidge, Dana Ward and Brandon Downing at Gowanus Studio Space [West Hollywood] Mon, Apr 8, 7:00 PM Vanessa Place, Kim Rosenfield, and Yedda Morrison at MAK Center Schindler House all events >>
Ugly Duckling Presse | POETRY IS NOT A PROJECT by Dorothea Lasky
Este análisis fue escrito a tres manos y seis cerebros, unos Gen X y otros Gen Y, obviamente.
ARS DDB : BABY BOOMERS VENEZOLANOS: Bebés petroleros -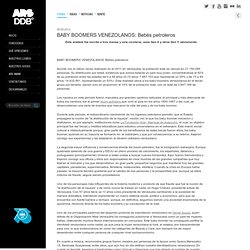 Mito | BrewHouse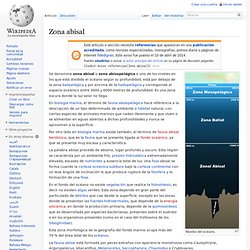 Zona abisal
Se denomina zona abisal o zona abisopelágica a uno de los niveles en los que está dividido el océano según su profundidad, está por debajo de la zona batipelágica y por encima de la hadopelágica y corresponde al espacio oceánico entre 3.000 y 6.000 metros de profundidad. Es una zona oscura donde la luz solar no llega.
Cure for a bad day
Public Art Concepts - Dan Sternof Beyer 2011
El año pasado nos reunimos Mirelis Morales , Zinnia Martínez , Vanesa Rolfini , Verónica Esparza , Alicia Hernández y este servidor, Guillermo Amador , para hacer una lista colaborativa de los 101 lugares para comer en Caracas …y de verdad que haberlo hecho nos ha traído solamente satisfacciones: desde entrevistas diversas, tertulias y conversatorios en distintos lugares de la ciudad (incluyendo el Paseo Los Palos Grandes, Con Gusto El Hatillo y la extraordinaria librería Kalathos de Los Galpones) .
La lista de los 101 lugares para comer en Caracas, versión 2012 | CaracasCafe
Si no aprendemos a programar, nos arriesgamos a ser programados...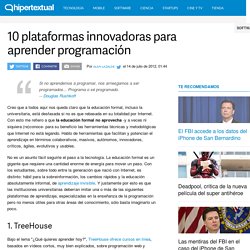 21st century enlightenment
The flying car is nearing reality
How jeans are made
The Mind after Midnight: Where Do You Go When You Go to Sleep?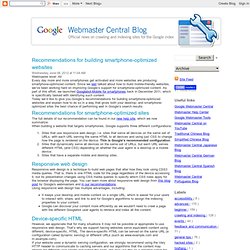 Webmaster level: All Every day more and more smartphones get activated and more websites are producing smartphone-optimized content. Since we last talked about how to build mobile-friendly websites, we've been working hard on improving Google's support for smartphone-optimized content.
Neil deGrasse Tyson: Lawyers in Congress
Caballo (ajedrez)
Figura 1: Posición inicial de los caballos. Figura 2: Movimiento del caballo. El caballo ( ♘ ♞ ) es una pieza del juego del ajedrez . Su posición inicial en el tablero es entre las torres y los alfiles (Casillas "b1" y"g1" para los caballos blancos y "b8" y "g8" para los caballos negros (véase Figura 1).
The Fifty Best - Guide To Fine Living
Seth Godin nos habla sobre el pan lactal (subtitulos español)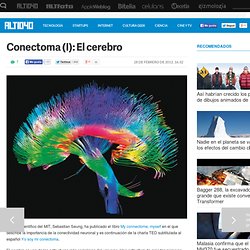 Conectoma (I): El cerebro
El neurocientífico del MIT, Sebastian Seung, ha publicado el libro My connectome, myself en el que describe la importancia de la conectividad neuronal y es continuación de la charla TED subtitulada al español Yo soy mi conectoma . El cerebro es una de las estructuras más complejas del universo. Una estructura de grandes números (aunque estos números parecen más un dogma que una realidad comprobada ). La cantidad de neuronas es de:
perception - Indexed