BLOGS
HelloGiggles
Home
Where The Hell Is Matt?
Scribol
1000 Awesome Things | A time-ticking countdown of 1000 awesome things
A Blog on Oddities: the odd, bizarre and strange things of our world! | Oddee.com
PostSecret
PassiveAggressiveNotes.com
FOUND Magazine | Find of the Day
Lolcats 'n' Funny Pictures of Cats - I Can Has Cheezburger?
Awkward Memories | the funniest collection of awkward stories and embarrassing moments in the world ever! Seriously, these are painful. You are reading this. That makes you weird. Submit your own awkward memory to us.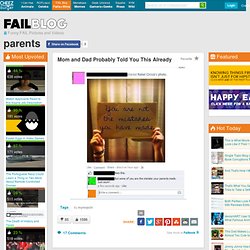 parents Share on Facebook2 Most Upvoted 647 votes You'll Never Think of Paper the Same Way After Seeing Li Hongbo's Sculptures 754 votes
Crazy Things Parents Say
FML: Your everyday life stories