BLOGS
HelloGiggles
Home
Where The Hell Is Matt?
Scribol
Put your hand up if you ran from doorbells, hid behind pant legs, and avoided eye contact with grownups as a shy little kid. Brothers and sisters, if your hand is up right now, you are not alone. Yes, mute as a mouse, quiet as a cat, I was a short, snotty, bedhead-smeared ghost of a child until about eight years old. That was when I was head-yanked out of my turtle shell by a cotton-white, curly-haired, crinkly-smiled teacher who pushed me every single day. For some reason Mrs. Dorsman cared, she just cared, and she had me reading to the class, talking out loud, and practicing my cursive on the blackboard.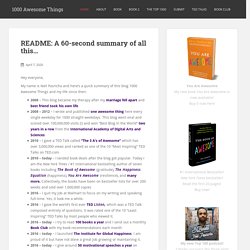 1000 Awesome Things | A time-ticking countdown of 1000 awesome things
Topics Hot: Facebook NSFW Tattoo Photoshop Categories: Art Ads Signs Names Places People Objects Gifts Science Stories Medicine Tech Home Design Misc Random
A Blog on Oddities: the odd, bizarre and strange things of our world! | Oddee.com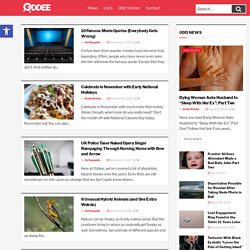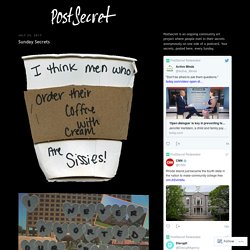 —–Email—– People do care… and you're not the only one who has had that thought. I owe my life to my Duke friends and my therapist at Duke's counseling center… —–Email—– I live in the next town over (Chapel Hill), and I care very much about how much you're hurting. Please reach out to those around you to stay safe. You can find out about suicide intervention resources in our community here: http://www.trianglesuicideprevention.org/resources.htm . Be well.
PostSecret
A wife of noble character…does all the dishes? April 16th, 2014 · 73 comments Writes Julia, a student at an evangelical university in Indiana: "In our graduate student offices, there are more crusty dishes and microbial communities to be found than in the labs next door. After four weeks of mugs, oatmeal bowls and lunch containers had built up, one lad took the most effective course of action and posted this encouraging note for us single ladies to know what it takes to catch ourselves a guy just like him."
PassiveAggressiveNotes.com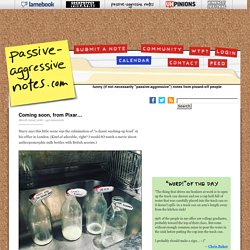 FOUND Magazine | Find of the Day
Lolcats 'n' Funny Pictures of Cats - I Can Has Cheezburger?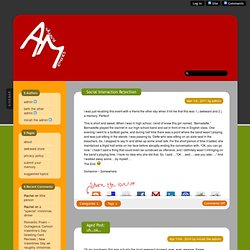 When I think of Thanksgiving, I'm surprised that I still like to get together with people after some real awkward times. The "holiday season" should be filled with "holiday cheer", but a number of times it wasn't for me. One time I was with my family for Thanksgiving. It hadn't happened very often because I many times have had to travel the longest distance of my family to get together with them. This time one of our youngest had just received horrible news from someone at school: Santa Claus didn't exist.
Awkward Memories | the funniest collection of awkward stories and embarrassing moments in the world ever! Seriously, these are painful. You are reading this. That makes you weird. Submit your own awkward memory to us.
Crazy Things Parents Say
FML: Your everyday life stories