Inspiration
Morgan freeman solves the race problem.
Free Kabbalah Course - Kabbalah Education Center, Bnei Baruch
Eric Falbo - London, UK In internet forums, blogs and websites all over the internet I see people wondering what is unique in Kabbalah in relation to religion, occultism, eastern therapeutical practises and any and every term remotely associated with 'spirituality'. This question was what drove me to discover the work of Bnei Baruch. For 11 years I had been searching for the answer to that question. I became a member of masonic orders, hermetic schools; I studied with ascetic Christian gnostics as well as regular priests; dedicated years of study of the ancient greek language in order to understand Homer, Plato, the Stoics and the New Testament first hand; I delved into Academic Post-Aristotelian philosophy in meticulous depth; I studied astro and particle physics, biology, linguistics and logic; I even practised Orthodox Judaism - All in search for the answer to the way into spirituality.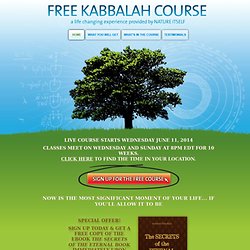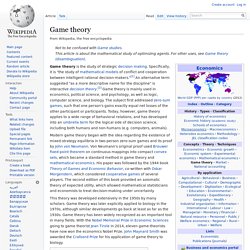 Game theory is a study of strategic decision making . More formally, it is "the study of mathematical models of conflict and cooperation between intelligent rational decision-makers." [ 1 ] An alternative term suggested "as a more descriptive name for the discipline" is interactive decision theory . [ 2 ] Game theory is mainly used in economics, political science, and psychology, as well as logic and biology. The subject first addressed zero-sum games , such that one person's gains exactly equal net losses of the other participant(s).