Inspiration
Morgan freeman solves the race problem.
Free Kabbalah Course - Kabbalah Education Center, Bnei Baruch
Every Wednesday for 12 Weeks 1) Introduction To Kabbalah What is (and is not) Kabbalah?What is Kabbalah's purpose?Who is Kabbalah for?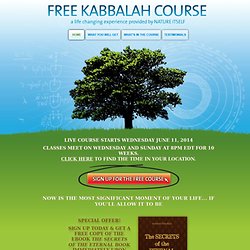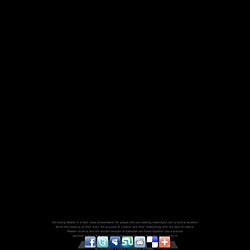 Perceiving Reality is a flash video presentation for people who are seeking meaningful and practical answers about the meaning of their lives, the purpose of creation and their relationship with the laws of nature. Modern science and the ancient wisdom of Kabbalah are fused together into a precise spiritual science that allows the student to reveal who they are, why events in their lives happen and what they can do to attain happiness. Allow your soul to find it's destiny by developing a proper perception of reality.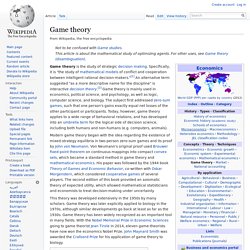 Game theory is a study of strategic decision making. Specifically, it is "the study of mathematical models of conflict and cooperation between intelligent rational decision-makers".[1] An alternative term suggested "as a more descriptive name for the discipline" is interactive decision theory.[2] Game theory is mainly used in economics, political science, and psychology, as well as logic and biology. The subject first addressed zero-sum games, such that one person's gains exactly equal net losses of the other participant(s).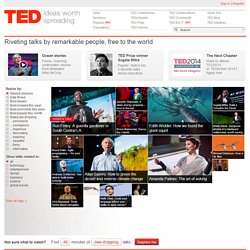 Melinda Gates and Bill Gates Why giving away our wealth has been the most satisfying thing we've done In 1993, Bill and Melinda Gates—then engaged—took a walk on a beach in Zanzibar, and made a bold decision on how they would make sure that their wealth from Microsoft went back into society.