Serious games
Food Force is a game on Facebook which puts players at the helm of the world's biggest humanitarian aid agency. Start playing Food Force WFP and KONAMI Digital Entertainment have teamed up to create an online game with a real-world impact.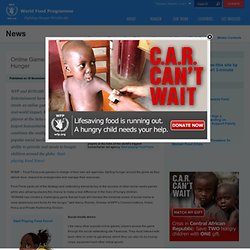 Online Game "Food Force" Puts Players On Front Lines Of Hunger
Most of the world's hungry live in developing countries . According to the latest Food and Agriculture Organization (FAO) statistics, there are 870 million hungry people in the world and 98 percent of them are in developing countries. They are distributed like this: 578 million in Asia and the Pacific 239 million in Sub-Saharan Africa 53 million in Latin America and the Caribbean 3 7 million in the Near East and North Africa
Who are the hungry?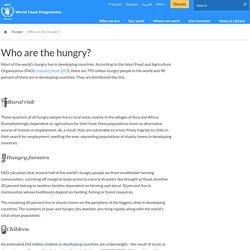 UNHCR - Welcome to Against All Odds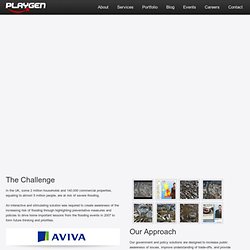 FloodSim - FloodSim
The Challenge
Darfur Is Dying - Play mtvU's Darfur refugee game for change
McDonald's Video Game
Qu'est-ce que le Serious Game ?