Programming tools
Tuesday, 27 July 2010 Back in November, I posted a regex pattern for matching URLs . It seems to have proven quite useful for others, and, even better, based on feedback from those who've used it, I've since improved it in several ways. The problem the pattern attempts to solve: identify the URLs in an arbitrary string of text, where by "arbitrary" let's agree we mean something unstructured such as an email message or a tweet.
An Improved Liberal, Accurate Regex Pattern for Matching URLs
SWFTools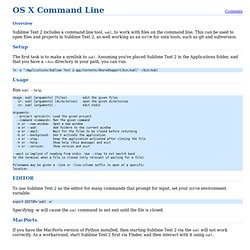 Contents Overview Sublime Text 2 includes a command line tool, subl , to work with files on the command line. This can be used to open files and projects in Sublime Text 2, as well working as an EDITOR for unix tools, such as git and subversion. Setup The first task is to make a symlink to subl .
OS X Command Line - Sublime Text 2 Documentation
Git is a very popular DistributedSCM that works very similarly to Mercurial. However, there are some design and conceptual differences that may cause trouble when coming from Git to Mercurial. This text refers to Mercurial v1.8 and Git v1.7.4. 1. Logical architecture Mercurial and Git differ only in nomenclature and interface.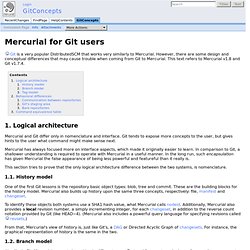 GitConcepts
jUCMNav
RText | Fifesoft
RText is a powerful, cross-platform programmer's text editor written in Java. It is designed to be easy to use, highly customizable and flexible. RText is released under a modified BSD license . Part of RText's design is for the source code to be simple, easy to understand, and well documented, so that other programmers can look into its inner-workings and figure out how RText ticks with ease. A good place to start (besides the source code) is the Javadoc for all classes used in the project.