Reading
Last week Tom Ricks offered us his "Top Ten list" of books any student of military history should read.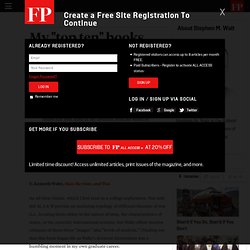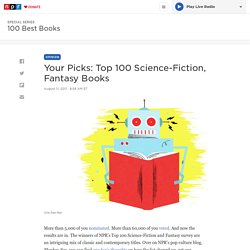 Chris Silas Neal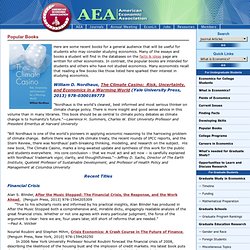 Popular Books
Here are some recent books for a general audience that will be useful for students who may consider studying economics. Many of the essays and books a student will find in the databases on the facts & ideas page are written for other economists. In contrast, the popular books are intended for students and others who have not studied economics.
It's that time of year again at The Cult when we appropriate Valentine's Day (close enough) for our own celebration as book smitten fiends. That of course, means publishing our second annual Top Ten list of books from the previous year. It's not only fitting to post this on V-day, but pragmatic too, as I get a lot of books in December and need a month or so to finish up my year-end reading.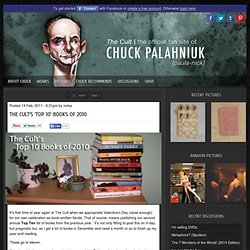 The Cult's 'Top 10' Books of 2010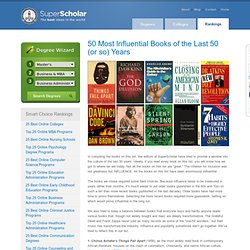 In compiling the books on this list, the editors at SuperScholar have tried to provide a window into the culture of the last 50 years. Ideally, if you read every book on this list, you will know how we got to where we are today. Not all the books on this list are "great."
post written by: Marc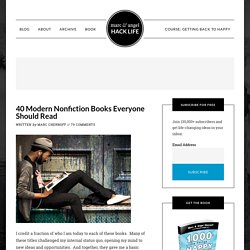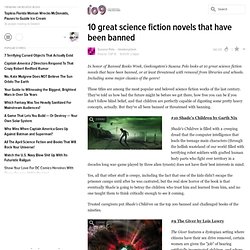 in the 10th grade, I did a book report on "A Clockwork Orange". When I told the teacher upon which book I was basing my report, she said,
20 Science Books Every Scifi Fan (and Writer) Should Read
1. Freedom, Jonathan Franzen (FSG) Franzen's second juggernaut of the millennium is, admittedly (as its roiling crowd of detractors will tell you), not perfect.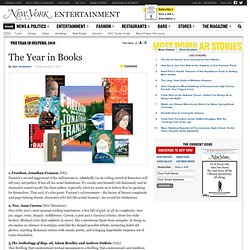 Sam Anderson's Top 10 Books of 2010 - The 2010 Culture Awards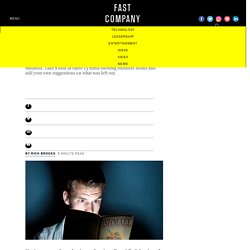 Having never taken a business class in college I find that I read and listen to a lot of business books to round out my education. The books usually aren't "How to Manage Your Cash Flow" but rather get me to rethink the way I run my business , which--despite no business classes or diploma--continues to be in business 13 plus years after I started it. In that time, here are 13 of the books that had the biggest impact on how I run my business (in no particular order):