Reading
My "top ten" books every student of International Relations should read. Last week Tom Ricks offered us his "Top Ten list" of books any student of military history should read. The FP staff asked me to follow suit with some of my favorites from the world of international politics and foreign policy. What follows aren't necessarily the books I'd put on a graduate syllabus; instead, here are ten books that either had a big influence on my thinking, were a pleasure to read, or are of enduring value for someone trying to make sense of contemporary world politics.
But I've just scratched the surface here, so I invite readers to contribute their own suggestions. 1). Your Picks: Top 100 Science-Fiction, Fantasy Books. Chris Silas Neal More than 5,000 of you nominated.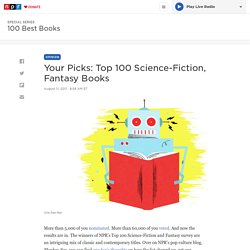 More than 60,000 of you voted. And now the results are in. Popular Books. Here are some recent books for a general audience that will be useful for students who may consider studying economics.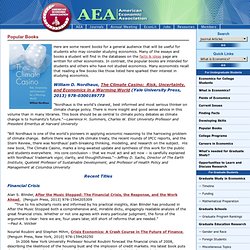 Many of the essays and books a student will find in the databases on the facts & ideas page are written for other economists. In contrast, the popular books are intended for students and others who have not studied economics. The Cult's 'Top 10' Books of 2010. It's that time of year again at The Cult when we appropriate Valentine's Day (close enough) for our own celebration as book smitten fiends.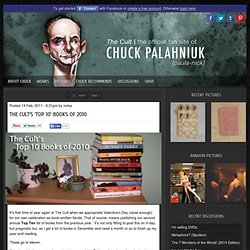 That of course, means publishing our second annual Top Ten list of books from the previous year. It's not only fitting to post this on V-day, but pragmatic too, as I get a lot of books in December and need a month or so to finish up my year-end reading. Print - The 75 Books Every Man Should Read. 50 Most Influential Books of the Last 50 (or so) Years. In compiling the books on this list, the editors at SuperScholar have tried to provide a window into the culture of the last 50 years.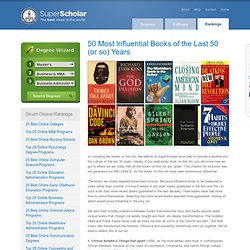 Ideally, if you read every book on this list, you will know how we got to where we are today. Not all the books on this list are "great." 40 Modern Nonfiction Books Everyone Should Read. 10 great science fiction novels that have been banned. @djscruffy: And that's why you're a heathen and should be burned at the stake.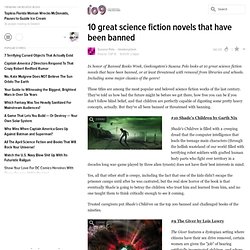 @djscruffy: In defense of public schools, I would suggest that the reason many of these books are challenged so often is that they're frequently included in school curriculums and libraries. I grew up in a state that, according to these links, engaged in book-burning less than a decade before my birth. That makes me shudder. But I'm also the child of a public school teacher and am familiar with my mother's and many of her peers' views on children's reading materials.
Despite the generally conservative views in my community, my elementary school encouraged me to read A Wrinkle in Time and The Giver and Are You There God, It's Me, Margaret. 20 Science Books Every Scifi Fan (and Writer) Should Read. Sam Anderson's Top 10 Books of 2010 - The 2010 Culture Awards. 1.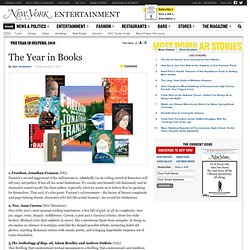 Freedom, Jonathan Franzen (FSG) Franzen's second juggernaut of the millennium is, admittedly (as its roiling crowd of detractors will tell you), not perfect. It has all his usual limitations: It's cranky and formally old-fashioned, and its characters sound exactly like their author, especially when he wants us to believe they're speaking for themselves. That said, it's also great. Franzen's achievements— the fusion of literary complexity and page-turning drama; characters who feel like actual humans—far exceed his limitations. 2. 13 Business Books That Will Blow Your Mind. Having never taken a business class in college I find that I read and listen to a lot of business books to round out my education.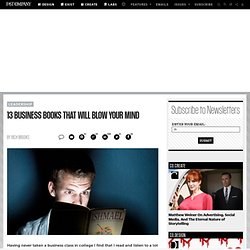 The books usually aren't "How to Manage Your Cash Flow" but rather get me to rethink the way I run my business, which--despite no business classes or diploma--continues to be in business 13 plus years after I started it. In that time, here are 13 of the books that had the biggest impact on how I run my business (in no particular order): Drive: The Surprising Truth About What Motivates Us by Daniel Pink: If you supervise anyone in your business, this book is a must read.
It shows that what science knows about motivation, business isn't putting into practice.
---