History
ABZU Bibliography. The History of the Ancient Near East Electronic Compendium. Sumerian Language Page. Ancient Civilizations. World-wide Ancient Site Database, Photos and Prehistoric Archaeo. Mesopotamia. Halsall Home | Medieval Sourcebook | Modern History Sourcebook Other History Sourcebooks: African | East Asian | Indian | Islamic | Jewish | LGBT | Women's | Global | Science See Main Page for a guide to all contents of all sections.
Common Issues: Mesopotamian/Egyptian/Hebrew/Greek History MEGA Abzu: Guide to Resources for the Study of the Ancient Near East Available on the Internet [At Chicago] 2ND Emergence of Civilization in Ancient Near East [At Internet Archive, from UNT][Modern Account] Pueblo Tribe. Cultural labels such as "Anasazi" (Hisatsinom), Hohokam or Mogollon are used by archaeologists to define cultural differences among prehistoric people.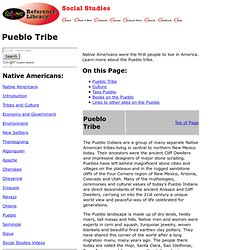 It is important to remember that culture names and divisions are assigned by individuals separated from the actual cultures by both time and space. This means that cultural divisions are by nature arbitrary, and are based solely on data available at the time of analysis and publication. They are subject to change, not only on the basis of new information and discoveries, but also as attitudes and perspectives change within the scientific community. Archaeological research focuses on items left behind during people's activities; fragments of pottery vessels, human remains, stone tools or evidence left from the construction of dwellings. The Sumerian Home. Perseus Digital Library. Welcome to Perseus 4.0, also known as the Perseus Hopper.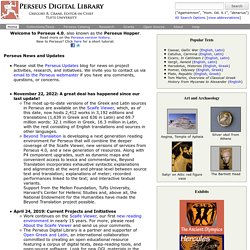 Read more on the Perseus version history. New to Perseus? Click here for a short tutorial. Perseus Digital Library Updates. The Oriental Institute of the University of Chicago.
---