Classics, Literary Criticism & Devices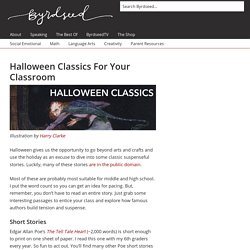 Halloween Classics
Illustration by Harry Clarke
Great Expectations Summary and Cliff Notes | Free Book Notes
Our Summary of Fahrenheit 451
Fahrenheit 451 Summary and Cliff Notes | Free Book Notes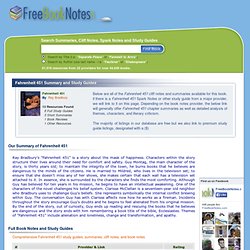 The Kite Runner Summary and Cliff Notes | Free Book Notes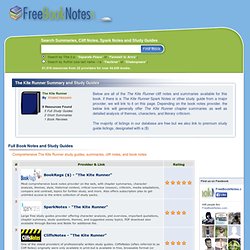 Full Book Notes and Study Guides
William Shakespeare bases the title character of his famous play, Macbeth, off of an actual Scottish king. However, the similarities are few. While the historical King Macbeth was thought to be an honest and good king, the Shakespearean version is noticeably less so.
Macbeth Summary and Cliff Notes | Free Book Notes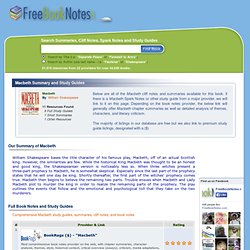 Animal Farm Summary and Cliff Notes | Free Book Notes
Call of the Wild Original Artwork by ThinkQuest Team Written by Jack London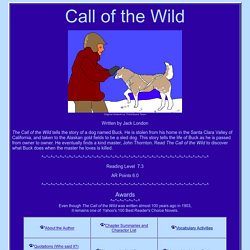 Call of the Wild
Adventures of Huckleberry Finn - Table of Contents
unnamed pearl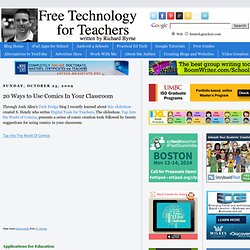 20 Ways to Use Comics In Your Classroom
Through Josh Allen's Tech Fridge blog I recently learned about this slideshow created S. Hendy who writes Digital Tools for Teachers . The slideshow, Tap Into the World of Comics , presents a series of comic creation tools followed by twenty suggestions for using comics in your classroom.
Archetypes in Movies Through Joseph Campbell
In Star Wars IV: A New Hope , Campbell's archetypes fit nearly perfectly.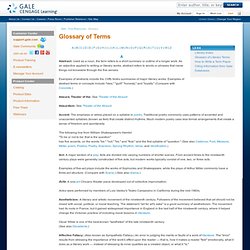 Free Resources - Glossary - Home
Abstract : Used as a noun, the term refers to a short summary or outline of a longer work. As an adjective applied to writing or literary works, abstract refers to words or phrases that name things not knowable through the five senses.
Mark Twain's Mississippi
Sigma Tau Delta - Literary Hit Parade
Famous Authors | List, Books and Biographies of Famous Authors