Woutergrove
Wouter Grove
What a year! Thank you God for doing the impossible!
Gamification in Education
Games in Education
TEDxBloomington - The Wisdom of Play
Topic: Serious Games
ERIC - Education Resources Information Center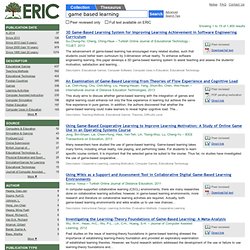 Descriptors: Activity Units ; Art History ; Social Systems ; Play ; Video Games ; Action Research ; Computer Games ; Educational Games ; Computer Literacy ; Studio Art ; Art Education ; Systems Approach ; Observation ; Course Descriptions ; Elementary School Students ; Middle School Students ; Educational Technology ; Curriculum Implementation ; Interviews Abstract: Having computer skills, let alone access to a personal computer, has become a necessary component of contemporary Western society and many parts of the world.
Tim Rylands - Game Based Learning 2010
gaming and how to solve real world problems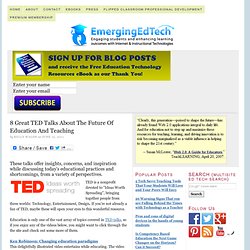 These talks offer insights, concerns, and inspiration while discussing today's educational practices and shortcomings, from a variety of perspectives.
TEDxBloomington -- Edward Castronova -- "Be A Gamer"
Writing a Thesis or dissertation
Science and Information Economy - South Australian Government
The theme of this year's Web 2.0 Summit is web squared (pdf) .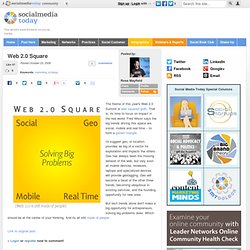 Web 2.0 Square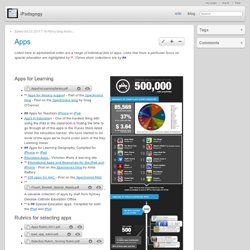 Listed here in alphabetical order are a range of individual lists of apps.
Mobile iEducator
Presentations
Knowledge work is broken - can social fix it?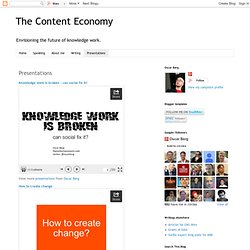 6 Ways To Protect Your Brand With So