Woutergrove
Wouter Grove
What a year! Thank you God for doing the impossible!
Gamification in Education
Games in Education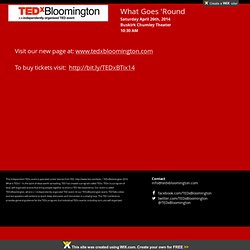 This independent TEDx event is operated under license from TED. http://www.ted.com/tedx | TEDxBloomington 2014 What is TEDx? - In the spirit of ideas worth spreading, TED has created a program called TEDx. TEDx is a program of local, self-organized events that bring people together to share a TED-like experience. Our event is called TEDxBloomington, where x = independently organized TED event.
TEDxBloomington - The Wisdom of Play
'Diversity Lounge'?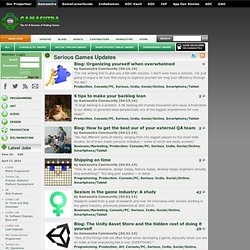 Topic: Serious Games
ERIC - Education Resources Information Center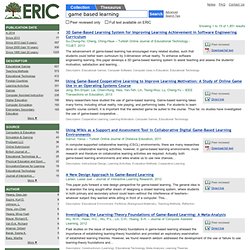 Showing 1 to 15 of 1,817 results Samur, Yavuz – Turkish Online Journal of Distance Education, 2011 In computer-supported collaborative learning (CSCL) environments, there are many researches done on collaborative learning activities; however, in game-based learning environments, more research and literature on collaborative learning activities are required. Actually, both game-based learning environments and wikis enable us to use new chances… Descriptors: Instructional Design, Learning Activities, Evaluation Methods, Cooperative Learning Wu, W-H.; Hsiao, H-C.; Wu, P-L.; Lin, C-H.; Huang, S-H. – Journal of Computer Assisted Learning, 2012
Tim Rylands - Game Based Learning 2010
gaming and how to solve real world problems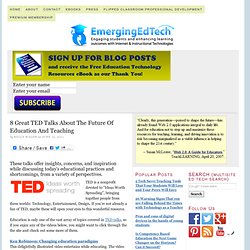 These talks offer insights, concerns, and inspiration while discussing today's educational practices and shortcomings, from a variety of perspectives.
TEDxBloomington -- Edward Castronova -- "Be A Gamer"
Writing a Thesis or dissertation
Science and Information Economy - South Australian Government
The theme of this year's Web 2.0 Summit is web squared (pdf).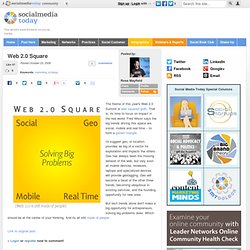 Web 2.0 Square
Mobile iEducator
Presentations
6 Ways To Protect Your Brand With So