Woutergrove
Wouter Grove
What a year! Thank you God for doing the impossible!
Gamification in Education
Tomorrow!!! HVCC's TEC-SMART | Malta, NY | August 6th and 7th Schedule Details View the schedule to see all the great sessions at http://gie2013.sched.org! Location Details The event will be held at TEC-SMART in Malta, NY.
Games in Education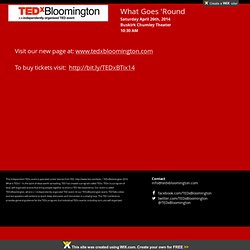 This independent TEDx event is operated under license from TED. http://www.ted.com/tedx | TEDxBloomington 2014 What is TEDx? - In the spirit of ideas worth spreading, TED has created a program called TEDx. TEDx is a program of local, self-organized events that bring people together to share a TED-like experience. Our event is called TEDxBloomington, where x = independently organized TED event.
TEDxBloomington - The Wisdom of Play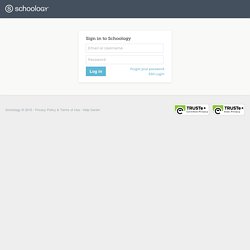 Discover new ways to empower students at NEXT this June in Denver. Experience the power of a global learning community. Build connections and collaborate with your peers.
'Diversity Lounge'? PAX has a lot of work to do by Leigh Alexander [12.19.13] With its "Diversity Lounge and Hub," PAX is finally trying to address some of its community problems. So why is everybody laughing?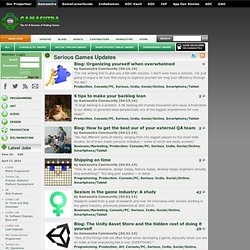 Topic: Serious Games
ERIC - Education Resources Information Center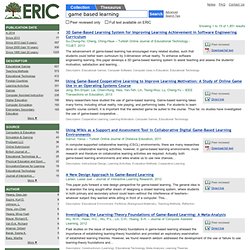 Showing 1 to 15 of 1,851 results Su,Chung-Ho; Cheng, Ching-Hsue – Turkish Online Journal of Educational Technology - TOJET, 2013 The advancement of game-based learning has encouraged many related studies, such that students could better learn curriculum by 3-dimension virtual reality. To enhance software engineering learning, this paper develops a 3D game-based learning system to assist teaching and assess the students' motivation, satisfaction and learning… Descriptors: Educational Games, Computer Software, Computer Uses in Education, Educational Technology Jong, Bin-Shyan; Lai, Chien-Hung; Hsia, Yen-Teh; Lin, Tsong-Wuu; Lu, Cheng-Yu – IEEE Transactions on Education, 2013
Tim Rylands - Game Based Learning 2010
gaming and how to solve real world problems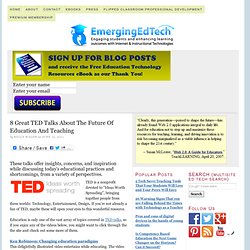 These talks offer insights, concerns, and inspiration while discussing today's educational practices and shortcomings, from a variety of perspectives. TED is a nonprofit devoted to "Ideas Worth Spreading", bringing together people from three worlds: Technology, Entertainment, Design. If you're not already a fan of TED, maybe these will open your eyes to this wonderful resource. Education is only one of the vast array of topics covered in TED talks, so if you enjoy any of the videos below, you might want to click through the the site and check out some more of them. Ken Robinson: Changing education paradigms This delightfully illustrated video entertains while educating.
TEDxBloomington -- Edward Castronova -- "Be A Gamer"
Writing a Thesis or dissertation
Science and Information Economy - South Australian Government
The theme of this year's Web 2.0 Summit is web squared (pdf). That is, its time to focus on impact in the real world. Fred Wison says the big trends driving this space are social, mobile and real time -- to form a golden triangle. I'd suggest geo, or location, provides as big of a vector for exploration and impacts the others.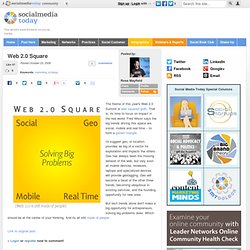 Web 2.0 Square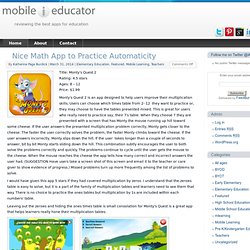 Schools, teachers and publishers in over 40 states are busy training and preparing for full implementation of the Common Core State Standards. The Common Core State Standards were presented in 2010 and are America's first attempt to institute federal guidelines on grade level expectations. Before Common Core, some states had created their own sets of standards so that students could move within the state and be assured that they were going to be held accountable for the same academic standards. In other words, if your student lived in the city and was taught multiplication in third grade and you moved in the middle of the year to the country, she would still be taught multiplication and wouldn't be at risk of being ahead or behind of her peers. America is an increasingly mobile society and families are moving not just across the state but, across the country.
Mobile iEducator
Presentations
6 Ways To Protect Your Brand With So