Useful / Interesting links
Articles and essays. Creativity. Research life. Sites of Interest. Pranav Mistry: The thrilling potential of SixthSense technology. Admonymous: Anonymous Admonition and Admiration. How to Write a Résumé That Doesn't Annoy People - David Silverman. By David Silverman | 11:34 AM June 5, 2009 A Google search for "résumé" results in over 178,000,000 hits, whereas "possum" nets only 5,340,000. Thus the documentation of work experience is 33 and 1/3 more popular than arboreal marsupials. But what does this really tell us? Not much, but neither does the average résumé that comes across my desk. Some excerpts: Rootstrikers - Fighting the corrupting influence of money in politics. Ness & Accuracy In Reporting (FAIR) The Future Issue - An FP Special Report. Home. Scale_of_Universe_In93570. Money Chart. Year 2011 Events What would you Remember 2011 for? Vote Now.
Flythere. Flyboard_zapata_hd.mov. Combination of yoga and breakdancing. Designose.com. Useful links. Interesting finds. Ignoance is bliss. Creativity. Posters & Propaganda.
Cartoons. Photography. - STREET ART UTOPIA. Street Art. Hype and street art. Philosophers. Open Society. Evolution. Philosophy. Writing Tips & Tools. Data Visualization. Blogging platforms. Books. Easily Distracted.
High Anxiety In modernity, dread only takes a holiday once in a while.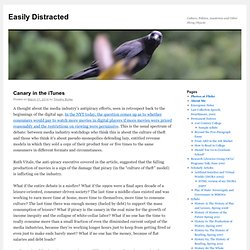 Right now Mr. Dread is hard at work all around the world, and he's not just sticking to the big geopolitical dramas or some single-issue fear. He's kicking back and making himself comfortable everywhere where uncertainty holds sway, which is to say everywhere: homes, workplaces, boardrooms, the shop, the street, the wilderness. So asking: why so anxious? Dispatches. We Are What We Do.
Odyssey - Maps + timelines. Maps charts graphs metrics. Old-Maps - the online repository of historic maps - home page. 400 Free Online Courses from Top Universities. Try Audible Now & Get a FREE Audiobook!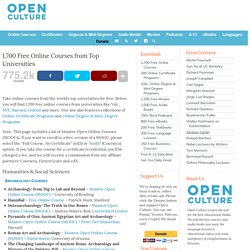 Get free online courses from the world's leading universities – Stanford, Yale, MIT, Harvard, Berkeley, Oxford and more. You can download these audio & video courses (often from iTunes, YouTube, or university web sites) straight to your computer or mp3 player. Over 30,000 hours of free audio & video lectures, await you now. Humanities & Social Sciences Art & Art History Courses. Software Open Source, Free... Top 10 Universities With Free Courses Online. #1 UC Berkeley Ranked as the #1 public school in the United States, Berkeley offers podcasts and webcasts of amazing professors lecturing.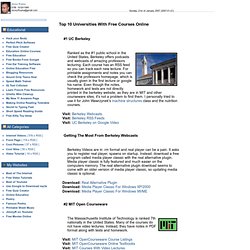 Each course has an RSS feed so you can track each new lecture. For printable assignments and notes you can check the professors homepage, which is usually given in the first lecture or google his name. Speed reading pacer.
---