Useful / Interesting links
Admonymous: Anonymous Admonition and Admiration.
by David Silverman | 11:34 AM June 5, 2009 A Google search for "résumé" results in over 178,000,000 hits, whereas "possum" nets only 5,340,000. Thus the documentation of work experience is 33 and 1/3 more popular than arboreal marsupials. But what does this really tell us? Not much, but neither does the average résumé that comes across my desk. Some excerpts: The Future Issue - An FP Special Report
Scale_of_Universe_In93570
Money Chart
Year 2011 Events What would you Remember 2011 for? Vote Now
Flythere on Vimeo
Combination of yoga and breakdancing
TED: Ideas Worth Spreading
- STREET ART UTOPIA
Easily Distracted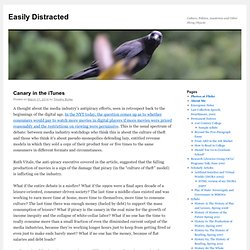 It is 1981 and I am writing my first long research paper ever in my high school government class on why the U.S. government and U.S. institutions need to commit more aggressively to fighting apartheid. I am citing a report that says if apartheid isn't ended soon through a negotiated process, it will collapse in a revolutionary bloodbath in which tens of thousands will die.
Dispatches
odyssey - Maps + timelines
Maps charts graphs metrics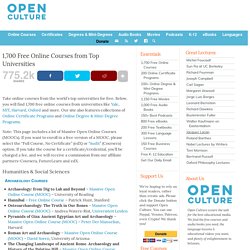 Get free online courses from the world's leading universities. This collection includes over 800 free courses in the liberal arts and sciences.
Software Open Source, Free...
#1 UC Berkeley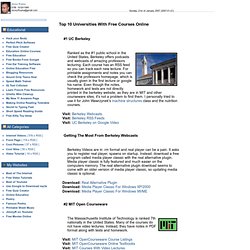 Simply start by clicking on the Play button on the left. Reading is that one activity that we do every day but we don't really practice.