Photoshop
Digital Diversity » Blog Archive » Creation of "Get Digitised" – Photoshop CS tutorial. Superb Skin Airbrush Technique. Step 1.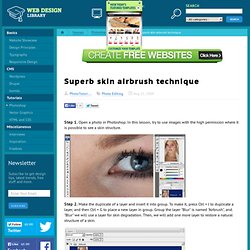 Open a photo in Photoshop. In this lesson, try to use images with the high permission where it is possible to see a skin structure. Step 2. 31 COOL 3D Text Effects. 25 Excellent Photoshop Texture Tutorials. Adding texture to a design can create drastic changes and powerful results.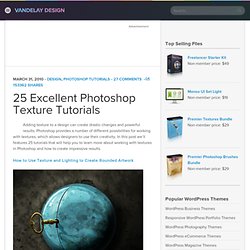 Photoshop provides a number of different possibilities for working with textures, which allows designers to use their creativity. In this post we'll features 25 tutorials that will help you to learn more about working with textures in Photoshop and how to create impressive results. Looking for hosting? WPEngine offers secure managed WordPress hosting. Tutorial Magazine / photoshop / effects.
80 All-You-Need Photoshop Brushes. Photoshop CS4: A Picture Worth a Thousand Words - Layers Magazine | Layers Magazine. I love Photoshop techniques that offer all kinds of possibilities for experimentation—and the following tutorial is a perfect example of one of those techniques.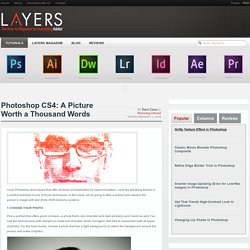 In this issue, we're going to take a portrait and replace the person's image with text (think 2009 Grammy posters). Pick a portrait that offers good contrast—a photo that's very dramatic and dark probably won't work as well. I've had the best success with straight-on head and shoulder shots, but again, feel free to experiment with all types of photos. For the best results, choose a photo that has a light background (or select the background around the person and make it lighter). Create a new document (File>New) in a size that's smaller than your photo: the specifics don't really matter.
Custom Wallpaper Tutorial | Thoughtlab Blog. Laurie McCannas complete list of Photoshop tutorials - StumbleUpon. Verio Offerings Create the site you want with Verio hosting plan options.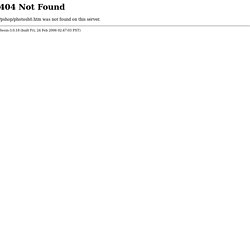 Powerful VPS service that allow you to customize your server configuration and choose the applications that match your needs. Verio is your strategic partner for top-tier hosting for complex websites and dedicated hosting. Use Verio's WHOIS database to search for and register the domain that fits your business best or get contact info for a domain that is already taken.
Photo Retouching | Skin Retouching in Photoshop - StumbleUpon. This tutorial will help you learn how to speed up skin retouching and polish photos in Photoshop using basic techniques.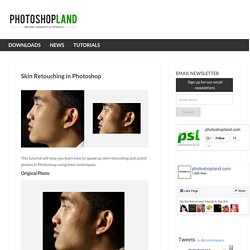 Original Photo Step 1 Duplicate the background image and rename it to Layer 1. Step 2 Go to Filter > Other > High Pass and set the Radius to around 4.5 pixels.
---