Vegetarianism Food
Readers, meet tofu.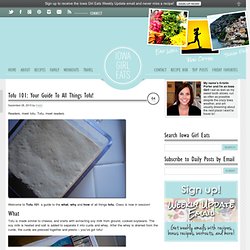 Culinary fruits In botany, a fruit is a part of a flowering plant that derives from specific tissues of the flower, one or more ovaries, and in some cases accessory tissues.
Fruit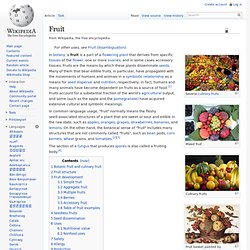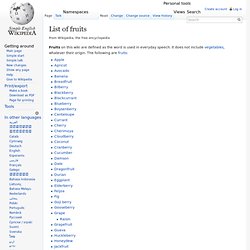 List of fruits
List of fruits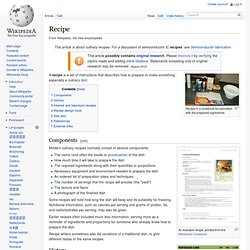 Recipe in a cookbook for pancakes with the prepared ingredients
Recipe
Vegetables
In culinary terms, a vegetable is an edible plant or its part, intended for cooking or eating raw.[1] In biological terms, "vegetable" designates members of the plant kingdom[according to whom?].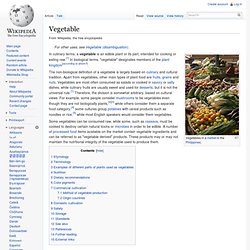 Leafy and salad vegetables[edit]
List of culinary vegetables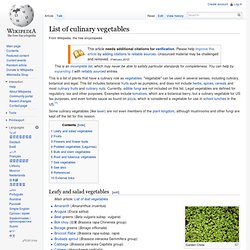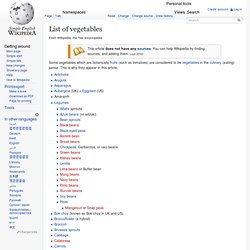 List of vegetables From Wikipedia, the free encyclopedia Jump to: navigation, search
List of vegetables