Cool
The best anti smoking ads. 3-part portraits. The Surreal Paintings of Vladimir Kush | Designerscouch #thecritiquenetwork. Look in art: Sayaka Kajita Ganz. Carved Book Landscapes by Guy Laramee. (click images for detail) For the better part of three decades multidisciplinary artist Guy Laramee has worked as a stage writer, director, composer, a fabricator of musical instruments, a singer, sculptor, painter and writer.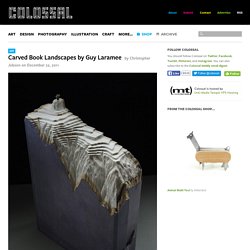 Among his sculptural works are two incredible series of carved book landscapes and structures entitled Biblios and The Great Wall, where the dense pages of old books are excavated to reveal serene mountains, plateaus, and ancient structures. Of these works he says: 14697-1320855109-47.jpg (JPEG Image, 625x340 pixels) Dream Big by Peter Fecteau. p1070774r800te.jpg (JPEG Image, 800x600 pixels) Stripes. Leaf Cut Art by Lorenzo Durán. The Art of Typography #79 by Sabeena Karnik.
About the author Hi, my name is Houke de Kwant.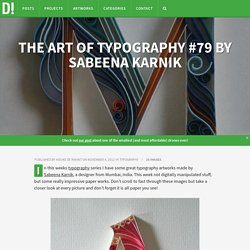 I'm a 24 year old communication & multimedia design graduate from the Netherlands and I'm the creator of Daily Inspiration, which I started as a school project a few years ago. I am currently working as a frond-end developer at Ivaldi, an internet agency in Rotterdam, the Netherlands. Humanized Pumbaa and Timon - Illustration by Fernando Mendonca.
59464_0_908x756.jpg (JPEG Image, 908x756 pixels) - Scaled (85%) Sharpie Art - Extreme Sharpie Artwork at WomansDay. Nowadays, Sharpie markers come in more than basic black––they're available in every color of the rainbow, and in just about every size and shape.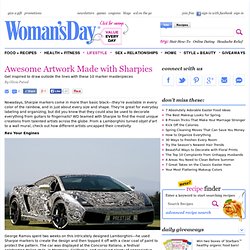 They're great for everyday labeling and organizing, but did you know that they could also be used to decorate everything from guitars to fingernails? WD teamed with Sharpie to find the most unique creations from talented artists across the globe. From a Lamborghini turned objet d'art to a wall mural, check out how different artists uncapped their creativity. Rev Your Engines George Ramos spent two weeks on this intricately designed Lamborghini––he used Sharpie markers to create the design and then topped it off with a clear coat of paint to protect the pattern. Фото и рисунки, арт и креативная реклама. 48208_0_1208x1005.jpg (JPEG Image, 1208x1005 pixels) - Scaled (64%) Animation. 22 Incredible Photos of Faraway Places. Thailand Chances are you already know Steve McCurry as the man who took one of the most iconic photos of our time.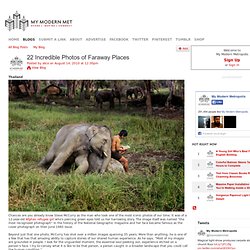 It was of a 12-year-old Afghan refugee girl who's piercing green eyes told us her harrowing story. The image itself was named "the most recognized photograph" in the history of the National Geographic magazine and her face became famous as the cover photograph on their June 1985 issue. Beyond just that one photo, McCurry has shot over a million images spanning 35 years. 11 Pencil Vs. Camera Images. The Chromatic Typewriter. Suitcase-chair.jpg (JPEG Image, 684x513 pixels) Less is the New More: Making the Most of Small Spaces. Good Design For Living in Small ApartmentsAs people migrate to smaller spaces, good design helps a lot.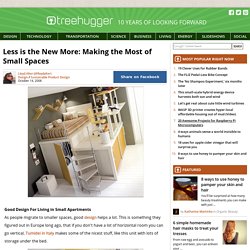 This is something they figured out in Europe long ago, that if you don't have a lot of horizontal room you can go vertical. Tumidei in Italy makes some of the nicest stuff, like this unit with lots of storage under the bed. This unit just raises the floor high enough for beds to slide under. Photography in Motion : The Creativity of Cinemagraphs. Sep 12 2011 Animated gifs, while being considered the bane of certain one-time popular social networking sites, have long been criticized by the design community.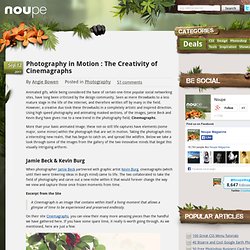 Seen as mere throwbacks to a less mature stage in the life of the internet, and therefore written off by many in the field. TetraBox Light by Ed Chew. Liquid to Light Designer Ed Chew takes a green step in the right direction with the TetraBox lamp, a light object made from discarded drink packets that would have otherwise ended up in landfills already packed to the brim.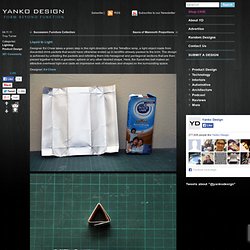 The design is achieved by unfolding the packets and refolding them into hexagonal and pentagonal sections that are then pieced together to form a geodesic sphere or any other desired shape. Here, the Epcot-like ball makes an attractive overhead light and casts an impressive web of shadows and shapes on the surrounding space. Designer: Ed Chew. Fremont-troll.jpg (JPEG Image, 600x453 pixels)
---