BLOG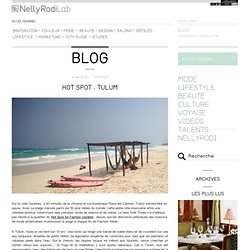 Sur la côte Caraïbes, à 40 minutes de la vibrante et sur-touristique Playa del Carmen, Tulum semble être en pause. Avec sa plage classée parmi les 50 plus belles du monde, cette petite ville mexicaine attire une clientèle pointue, notamment new yorkaise, avide de silence et de calme. Le New York Times n'a d'ailleurs pas hésité à la qualifier de 'Hot Spot for Fashion Insiders', depuis que les directeurs artistiques des maisons de mode américaines investissent la plage à chaque fin de Fashion Week. A Tulum, toute la vie tient sur 10 km.
HOT SPOT : TULUM
Kijek / Adamski
Superheroes - Wordpress
Weblog de Joël Riou
Chennai, Jour 10/12 : Lalgudi G. J. R. Krishnan & Lalgudi Vijayalakshmi, M. S. Ananthashree, Sweta Prachande, Zakir Hussain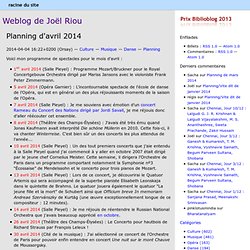 bite-sized fun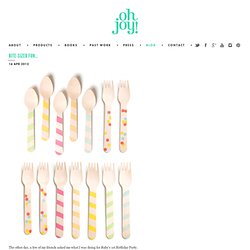 The other day, a few of my friends asked me what I was doing for Ruby's 1st Birthday Party. "First birthday?" I said. "She just turned six months, I can barely wrap my head around next month let alone six months from now." While I still have no idea what her party will entail, I can tell you that these utensils by Sucre would seem pretty perfect for it. Heck, I kind of want to eat with these utensils tonight for dinner!
Grâce à Twitter, envoyez un message dans l'espace
posté par etienne froment le juin 28, 2012 dans Buzz | 0 commentaire National Geographic a lancé une initiative qui risque bien de faire le buzz sur la toile en proposant aux membres du réseau Twitter d'envoyer une réponse à un signal spatial reçu en 1979. Le signal WOW, vous connaissez? Il s'agit d'un message de 72 secondes capté en 1977 par Jerry R. Ehman à l'université de l'Ohio et envoyé depuis l'espace.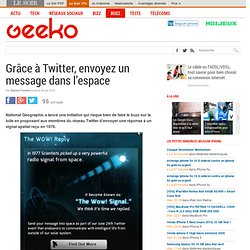 Des gens qui se regardent dans un miroir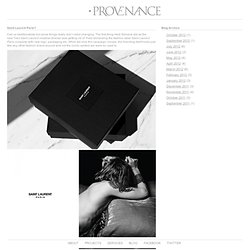 Saint Laurent Paris? Call us traditionalists but some things really don't need changing. The first thing Hedi Slimane did as the new Yves Saint Laurent creative director was getting rid of Yves rebranding the fashion label Saint Laurent Paris complete with new logo, packaging etc. While we love the campaign visuals, the branding itself looks just like any other fashion brand around and not the iconic symbol we were so used to.
Provenance | Blog
Le Lien du Lundi // Ferembach
U.S.N.B.P