Writing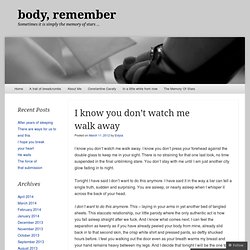 I know you don't watch me walk away
I know you don't watch me walk away.
Archetype: The Fiction Writer's Guide to Psychology
If you read blogs about writing, or follow writers on Twitter, there's a good chance you've heard the word "NaNoWriMo" recently. In case not – NaNoWriMo is short for "National Novel Writing Month". It takes place every November, where writers all over the world (256,618 last year) aim to write a 50,000 word novel in just 30 days.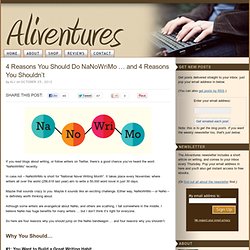 4 Reasons You Should Do NaNoWriMo … and 4 Reasons You Shouldn't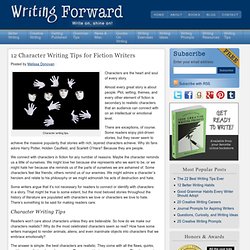 Character writing tips. Characters are the heart and soul of every story. Almost every great story is about people.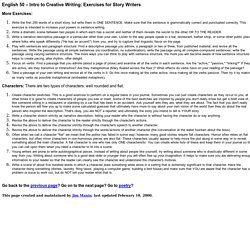 English 50 – Intro to Creative Writing: Exercises for Story Writers More Exercises:
Quick Contents Introduction General remarks What's normal?