CoolStuff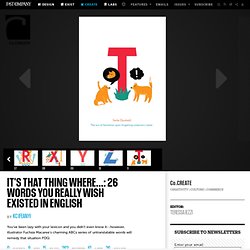 11 | It's That Thing Where...: 26 Words You Really Wish Existed in English
It's true, English has given the world untold verbal riches, but even Shakespeare would have struggled to articulate the idea "someone with a face that needs to be slapped" with a single, elegant word. So London-based Irish illustrator Fuchsia Macaree re-imagines the alphabet, showing logophiles words they never knew they needed. " Untranslatable " goes A to Z with words that are just that from a medley of languages--and it's truly a wonder we've been able to get by without these gems in English.
A Gift Guide for the Guys - Get - goop.com
Faces on Strainers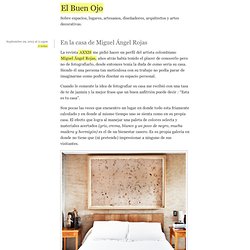 Calder en papel.
El Buen Ojo
If children's drawings were made into toys…
EveryGuyed presents Framework , a series of posters highlighting the most iconic men's eyewear of the last 100 years. The collection includes a compilation poster featuring 28 of the most iconic glasses from male personalities in music, film, entertainment, and politics; as well five posters highlighting the following iconic individuals: Kanye West (The Ye's), Yves Saint Laurent (The YSL's), Andy Warhol (The Warhol's), Ghandi (The Ghandi's), and Johnny Depp (The Depp's).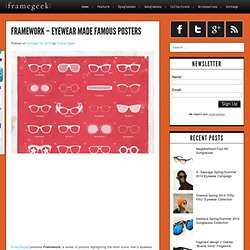 Framework – Eyewear Made Famous Posters | Frame Geek
May 26 This project is part of a campaign I'm doing with Yahoo!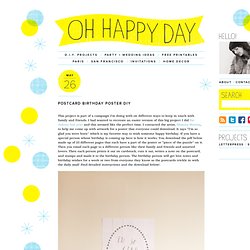 For my dad's 60th birthday last week, I wanted to do something really fun.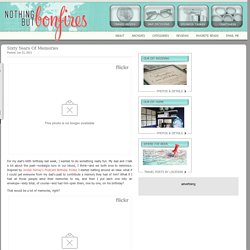 Balloons and Balloon Lights
¡Bienvenidos a la segunda edición de Cosas Geeks Para Gente Geek ! Si sóis de los que adoran cualquier chorradita freak o de los que babean ante cualquier gadget y alguna vez habéis soñado con un hogar en el que un montón de ellos os faciliten la vida o símplemente os la hagan más entretenida… ¡Estáis de suerte!
32 Ideas Para Tu Hogar Geek - Feel The Byte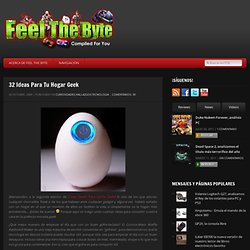 A Proposal in Stop Motion on Vimeo
I love old photos. I admit being a nosey photographer. As soon as I step into someone else's house, I start sniffing for them.