Tools
Emission D&CO M6 du 29 Avril 2012 » Lepelican.fr le blog
Vous avez été très nombreux à suivre l'émission M6 D&CO du Dimanche 29 Avril 2012 – où Valérie Damidot venait en aide a une famille, dans un petit appartement, avec une décoration contemporaine et design… Nous avons collaboré avec Valérie Damidot pour cette décoration contemporaine sur le thème blanc/gris/rouge, avec de très belles pièces comme le canapé NOVV (ci-dessus), ou encore les luminaires LUMIVEN (ci-dessous), plus particulièrement la gamme LUNA … Vous avez été beaucoup a nous demandé des informations à propos de ce lots de 3 miroirs gouttes d'eau , il s'agit de miroirs signés EMDE … Sous les miroirs vous avez tous reconnu notre fauteuil PODD chez GREEN SOFA … Pour le coin repas, nous avons opté pour une Table PURE , entourée de chaises NAVARRE !
Au sujet de "l'infographic thinking" - Olivier Courtois
fab-speakers-instructions.pdf (application/pdf Object)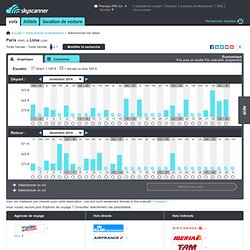 Cheap flights from Paris to Lima at Skyscanner
Rechercher Chargement en cours... Voici les meilleurs prix trouvés pour cette destination.
Facebook
Voicez Print 3 (english)
Add and create PicBadges for Facebook and Twitter profile pictures. It's FREE and easy!