Tools
Emission D&CO M6 du 29 Avril 2012 » Lepelican.fr le blog
Vous avez été très nombreux à suivre l'émission M6 D&CO du Dimanche 29 Avril 2012 – où Valérie Damidot venait en aide a une famille, dans un petit appartement, avec une décoration contemporaine et design… Nous avons collaboré avec Valérie Damidot pour cette décoration contemporaine sur le thème blanc/gris/rouge, avec de très belles pièces comme le canapé NOVV (ci-dessus), ou encore les luminaires LUMIVEN (ci-dessous), plus particulièrement la gamme LUNA … Vous avez été beaucoup a nous demandé des informations à propos de ce lots de 3 miroirs gouttes d'eau , il s'agit de miroirs signés EMDE … Sous les miroirs vous avez tous reconnu notre fauteuil PODD chez GREEN SOFA … Pour le coin repas, nous avons opté pour une Table PURE , entourée de chaises NAVARRE !
Au sujet de "l'infographic thinking" - Olivier Courtois
fab-speakers-instructions.pdf (application/pdf Object)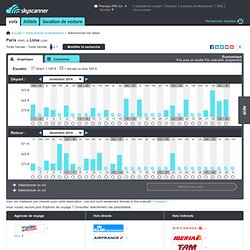 Cheap flights from Paris to Lima at Skyscanner
Rechercher Chargement en cours... Voici les meilleurs prix trouvés pour cette destination.
Facebook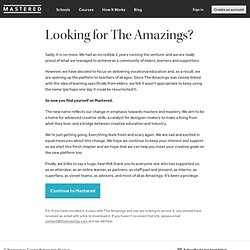 Sadly, it is no more. We had an incredible 2 years running the venture, and we are really proud of what we managed to achieve as a community of elders, learners and supporters. However, we have decided to focus on delivering vocational education and, as a result, we are opening up the platform to teachers of all ages. Since The Amazings was closely linked with the idea of learning specifically from elders, we felt it wasn't appropriate to keep using the name (perhaps one day it could be resurrected?). So now you find yourself on Mastered. The new name reflects our change in emphasis towards masters and mastery.
Vous êtes sur le point d'utiliser une ressource libre issue de la vingtaine de projets du réseau Framasoft. Cette ressource est gratuite (et le sera tant que nous existerons) parce que Framasoft est une association d'intérêt général à but non lucratif dont l'objectif est justement la diffusion du logiciel libre et sa culture au plus large public. Mais tout ceci est rendu possible parce que Framasoft est soutenue par les dons (défiscalisables) de ses utilisateurs.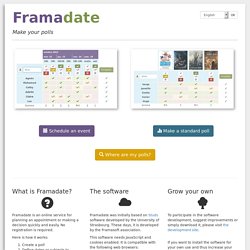 Voicez Print 3 (english)
Add and create PicBadges for Facebook and Twitter profile pictures. It's FREE and easy!