Culture.
Dear Joan, For 23 years we lived happy together. Our married life was ideal, until two years ago when I witnessed Kristy die in the hospital something snapped in me. You remember when I returned from the hospital I broke down. That was the beginning of my illness. Since then my condition was getting progressively worse, I could neither work or think logically.
User:Scapler/emoticons
They had fame, reams of money and fans willing to do wild, unmentionable things just to breathe the same air — but in its September 24, 1971 issue, LIFE magazine illustrated a different side of the lives of rock stars. Like other mere mortals, they often came from humble backgrounds, with moms and dads who bragged about them, fussed over them, called them on their nonsense and worried about them every single day. Assigned to take portraits of the artists at home with their sweetly square folks, photographer John Olson traveled from the suburbs of London to Brooklyn to the Bay Area, capturing in his work the love that bridged any cultural and generational divides that existed between his subjects.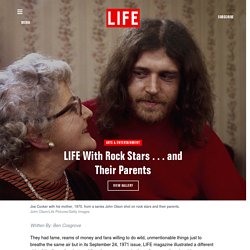 Rock Stars and Their Parents - Photo Gallery
4 May 2011, 16:08 We all have days that don't feel quite right. Maybe you're bored, sick or lethargic. Perhaps you just got some bad news that has left you feeling slack-jawed & useless. Maybe you're worried about your sister, or fighting with your husband.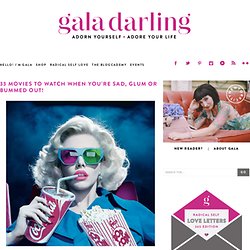 Woeful state budgets have relit the long-burning debate about pot legalization---couldn't California rescue itself by making weed legal, then taxing it? Meanwhile, more than 40% of Americans now favor legalization--which is the highest portion since the 1980s; Nate Silver, at FiveThirtyEight, has watched the trends and estimates that popular support will become overwhelming in 15 years time. So Print , the hoary graphic-design magazine, posed a challenge to four top designers: How should the package of legal weed actually look? Each of them took a radically different approach.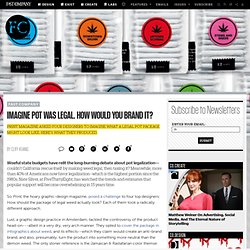 Imagine Pot Was Legal. How Would You Brand It?
3 Office Fixes That Will Increase Employee Productivity | Fast Company
If you're looking for an excuse for poor productivity, tell your boss it's the office's fault. A new study from the National Bureau of Economic Research claims that air pollution has a big effect on farm worker productivity. Most of us don't work on farms, but environmental factors are having an impact on your productivity anyway--and we're not just talking about the distracting, noisy people in the next row of cubicles. Ventilation It's not your imagination: Stale air really does make it hard to work. In one study by the Center for the Built Environment, researchers found "some evidence" that poor ventilation decreased productivity in a call center; another series of 15 international case studies revealed that natural ventilation can increase productivity between 0.5% and 11%.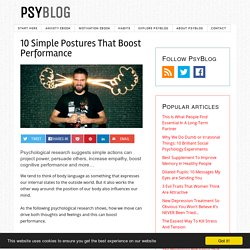 Psychological research suggests simple actions can project power, persuade others, increase empathy, boost cognitive performance and more... We tend to think of body language as something that expresses our internal states to the outside world. But it also works the other way around: the position of our body also influences our mind.
tumblr_liimz4fxux1qci99uo1_1280.jpg (JPEG Image, 960x1279 pixels) - Scaled (43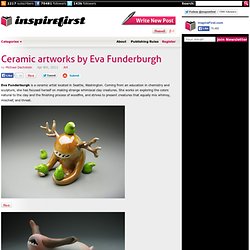 Eva Funderburgh is a ceramic artist located in Seattle, Washington. Coming from an education in chemistry and sculpture, she has focused herself on making strange whimiscal clay creatures. She works on exploring the colors natural to the clay and the finishing process of woodfire, and strives to present creatures that equally mix whimsy, mischief, and threat.
Photography inspiration week #2 | Pokkisam blog
weird-show
Disclaimer: I have no regard whatsoever for my grammar in this post. Do not attack my grammar as opposed to my comment because as a former debater that will just piss me off and make you look stupid. Firstly, I'd like to say that some of the people are right, youth now seem not to give two shits about education and yes the education system in the US have drastically dropped in efficiency. But let's be real, this isn't anything new, there is a general culture of anti-intellectualism in our country among ALL US citizens, not just the youth. Of course, it would be a sweeping generalization to say that most of the people in our country are unintelligent fucks, but let's not criticize to the youth while half the politicians are hanging on to their common sense by a string. And how can you really blame kids for not caring about their education when the majority of them are put aside or ignored.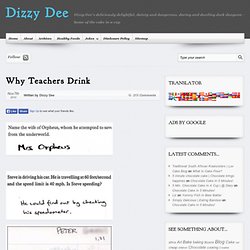 TotallyCoolPix is all about the images and this is a retrospect all about the years 2000-2010 aka The Noughties. We could write about September 11th 2001 or the tsunami or countless earthquakes or the Middle East conflict or Barack Obama or Michael Schumacher or Saddam Hussein or Facebook or the human race. But we'll let the pictures speak for themselves. Note: The images are in no particular order, some contain graphic scenes and they are the personal choice of the editors. If you miss something, we're sorry.