Educate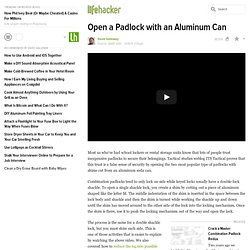 Most us who've had school lockers or rental storage units know that lots of people trust inexpensive padlocks to secure their belongings. Tactical studies weblog ITS Tactical proves that this trust is a false sense of security by opening the two most popular type of padlocks with shims cut from an aluminum soda can.
37 Tech Shortcuts From the Experts
Make Your Gmail Work for You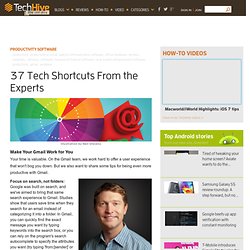 Infusing vodka with Skittles is a very popular trend right now.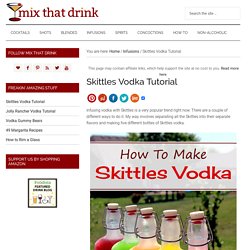 Law Library - Basics of Legal Research
You've likely heard that body language accounts for up to 55% of how we communicate, but reading non-verbal cues isn't just about broad strokes.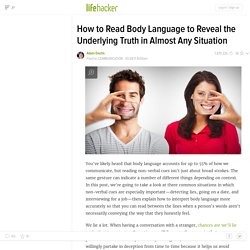 Learning to pick locks is a fun exercise in learning about locking mechanisms, honing a useful skill, and getting a better understanding of how locks work and protect—or fail to protect—you and your stuff. Photo by Lanchongzi .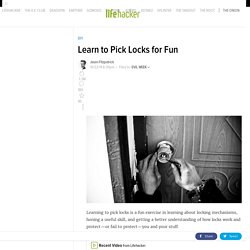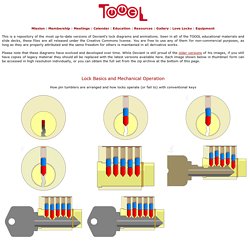 This is a repository of the most up-to-date versions of Deviant's lock diagrams and animations.
protest records
Intro
Stressed at work? Thinking 'I hate my job', 'I hate my boss' or 'I hate my co-workers'?
stop the database state » NO2ID
The Zeitgeist Film Series Gateway | Zeitgeist: The Movie, Zeitgeist: Addendum, Zeitgeist Moving Forward
Corporate Accountability Project
Welcome | Grownup Notions
SEPTEMBER CLUES new 2008 COMPLETE
Israel Did 9/11 – All The Proof | The Works and Research of ZionCrimeFactory
9/11 Missing Links
Chomsky Takes on the World (Bank)
Noam Chomsky is a noted linguist, author, and foreign policy expert. On April 26, Michael Shank interviewed him about the conflict between Congress and the U.S. president over Iraq and Syria, the scandal enveloping World Bank head Paul Wolfowitz, and the nature of foreign debt.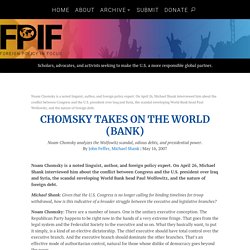 Axis of Evil World Bank World Trade Organisation International Monetary Fund
The other axis of evil by IGNACIO RAMONET Le Monde Diplomatique
A Dozen Reasons to Oppose the IMF and World Bank
12 Reasons to fight usury and speculative evil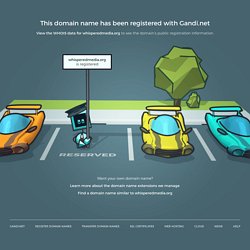 9/11 10th Anniversary Campaign by Remember Building 7
10 must-read books for developers | Development tools