Educational
350 Photoshop Tutorials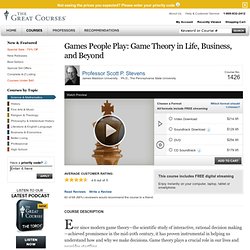 insights into all endeavors in which humans cooperate or compete, including biology, computer science, politics, agriculture, and, most importantly, economics. For example, game theory has become an invaluable tool for economists, underpinning the theories of five Nobel Prize winners in economics; helps corporate decision makers through the alternatives of complex negotiations where thousands of jobs and billions of dollars may be at stake; plays a crucial role in international diplomacy and military strategy, influencing the fates of nations even when that influence may well be invisible to the uninitiated; and provides insights into the origins of human behaviors, not only for psychologists seeking to understand why we act as we do, but also for evolutionary biologists asking how those patterns of actions—as human strategies—were handed down.
Games People Play: Game Theory in Life, Business, and Beyond
How can you use the latest discoveries in brain science to improve your life?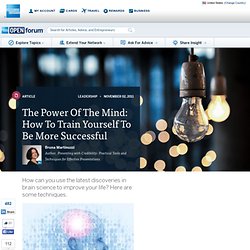 It seems that text effects have become extremely popular over the last years. Thanks to the new advanced tools and commands Adobe is adding to Photoshop in each new release, users can create more complex typography artworks instead of the dull and boring headlines of the past. Just take a look at these 25 incredible text effects and you will see what I mean.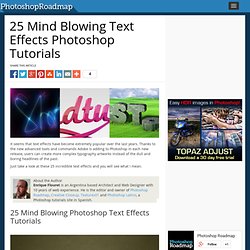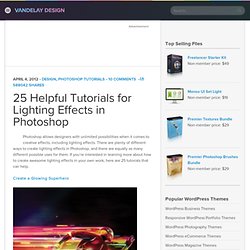 Photoshop allows designers with unlimited possibilities when it comes to creative effects, including lighting effects. There are plenty of different ways to create lighting effects in Photoshop, and there are equally as many different possible uses for them. If you're interested in learning more about how to create awesome lighting effects in your own work, here are 25 tutorials that can help.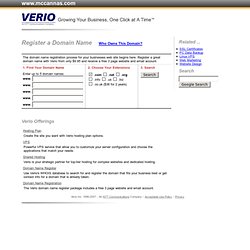 Verio Offerings Create the site you want with Verio hosting plan options. Powerful VPS service that allow you to customize your server configuration and choose the applications that match your needs.
Laurie McCanna's Photoshop Tips - Tip # 2, Making Colored Ball Icons in Photoshop