Photography: Minor
Photographers to share with my students. Sep 24
When I began the research for this article, I knew of only a handful of free stock photography sites. I set out to find as many good ones as I could, thinking maybe I'd find a dozen. I was quite surprised to find 25 good, solid resources out there. There are probably more, but these are the ones I found.
25 Free Stock Photo Sites | Digital Image Magazine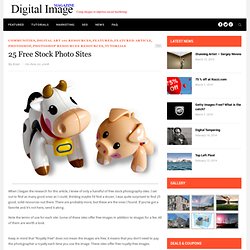 3-part portraits - Wall to Watch - StumbleUpon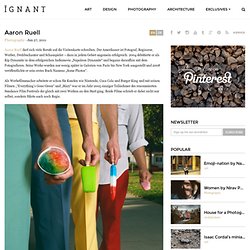 Aaron Ruell darf sich viele Berufe auf die Visitenkarte schreiben. Der Amerikaner ist Fotograf, Regisseur, Werber, Drehbuchautor und Schauspieler – dazu in jedem Gebiet ungemein erfolgreich. 2004 debütierte er als Kip Dynamite in dem erfolgreichen Indiemovie "Napoleon Dynamite" und begann daraufhin mit dem Fotografieren. Seine Werke wurden nur wenig später in Galerien von Paris bis New York ausgestellt und 2008 veröffentlichte er sein erstes Buch Namens "Some Photos".
Aaron Ruell | iGNANT
Marge Casey + Associates - Photo Agency New York - StumbleUpon
portraits
Groups of Photos on the Behance Network
50 Fantastic Street Photography | AcrisDesign
Creative Examples of Silhouette Photography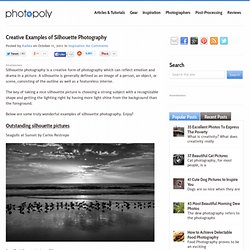 Advertisement Silhouette photography is a creative form of photography which can reflect emotion and drama in a picture. A silhouette is generally defined as an image of a person, an object, or scene, consisting of the outline as well as a featureless interior. The key of taking a nice silhouette picture is choosing a strong subject with a recognizable shape and getting the lighting right by having more light shine from the background than the foreground.
Every Portrait is a Life Story of the One Who is Photographed...
projects - 26 Things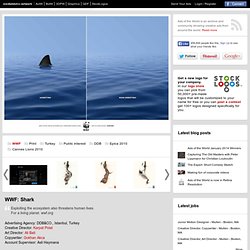 jay_ad_dictate 81 pencils Jul 18, 2010 - 8:47 Guest | Mon, 2010-06-28 13:41 "I didn't get it...I thought it was "More Horrifying" because you couldn't see the shark, so chances are it's behind you. LOL...guess I'm not too bright today."
WWF: Shark | Ads of the World™
Supreme Examples of PhotoJournalism
Affect Media Campaign on Photography Served
Amazing Pictures Taken With an Apple iPhone
Martin Schoeller | Pristina.org | Everything Design
Portraits of Strangers | Shooting Strangers in Orchard Road
When I'm out on the streets, I often encounter faces that make me look twice; faces that stand out in the crowd without trying; faces that are out of the ordinary. They range from the exquisitely beautiful to the strangely wonderful. I started to approach these strangers for permission to take a photo of them. Some said no, but most said yes. After taking their portrait, I'd say 'thank you' and walk on along.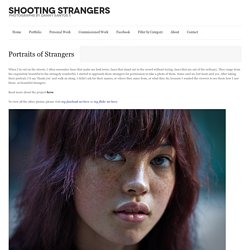 Some Photographs of That Day
Eolo Perfido Photography - Portrait, Fashion, Commercial and Advertising...
Symmetry | dooce®
50 Unexplainable Black &White Photos: Pics, Videos, Links, News
47 Incredibly Amazing Photographs From The 2010 National Geographic...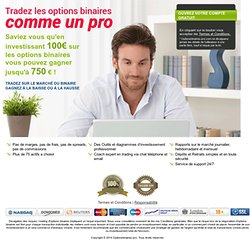 101 Awe-Inspiring Examples Of Street Photography
Tradez les options binaires comme un pro Tradez sur le marché du binaire Gagnez à la baisse ou à la hausse
whaleBAR_450x592.jpg from metro.co.uk
Smashing Picture
Where Children Sleep | Helablog
Have you ever seen a common everyday object and could swear that its smiling at you? Well, it could be that funny looking cigarette you have been smoking, or its just anthropomorphic! Cool Dashboard Is Cool Happy Toothbrush Holders Are Happy This Mailbox Is On A Smoke Break
15 Anthropomorphic Objects - web pulp 2.0&|&web pulp 2.0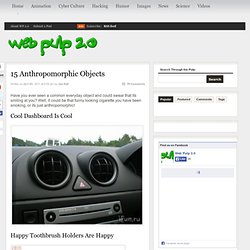 Simon Tong Photography
55 incredible examples of photo manipulation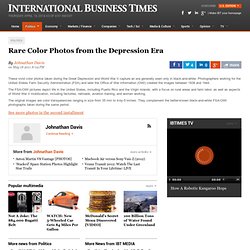 These vivid color photos taken during the Great Depression and World War II capture an era generally seen only in black-and-white. Photographers working for the United States Farm Security Administration (FSA) and later the Office of War Information (OWI) created the images between 1939 and 1944. The FSA/OWI pictures depict life in the United States, including Puerto Rico and the Virgin Islands, with a focus on rural areas and farm labor, as well as aspects of World War II mobilization, including factories, railroads, aviation training, and women working. The original images are color transparencies ranging in size from 35 mm to 4-by-5 inches. They complement the better-known black-and-white FSA/OWI photographs taken during the same period. See more photos in the second installment
Rare Color photos from Depression Era
Stunning Self-Portraits by a 17-Year-Old (18 photos) - My Modern Metropolis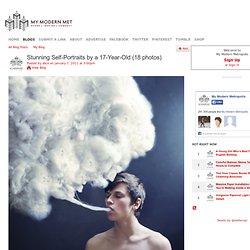 Like Valerie Chiang or Kalie Garrett, Alex Stoddard is one of those talented teenage photographers who knows how to express themselves. His self-portraits are all incredibly unique and after viewing them you're left wondering where he's going to take you next. What I enjoy most is that you can almost feel his passion come through. His commitment to not only executing on an idea but doing it well, is apparent to anyone who sees his photos. I got in touch with Alex to ask him a few questions, including how his style evolved while taking on the 365 project. (That is, to shoot and share one picture each day.)
100 Abandoned Houses on Photography Served
New York City at Night - Photos - Photo Journal - WSJ