Misc Recipies
14 Comments "The smell of good bread baking, like the sound of lightly flowing water, is indescribable in its evocation of innocence and delight… [Breadmaking is] one of those almost hypnotic businesses, like a dance from some ancient ceremony. It leaves you filled with one of the world's sweetest smells… there is no chiropractic treatment, no Yoga exercise, no hour of meditation in a music-throbbing chapel, that will leave you emptier of bad thoughts than this homely ceremony of making bread." — M.F.K.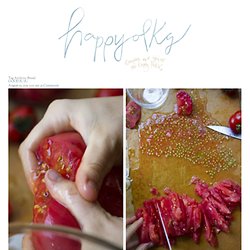 Bread - Happyolks » Happyolks
Sweet And Spicy Rosemary Nut Mixture | My German Kitchen ... in the Rockies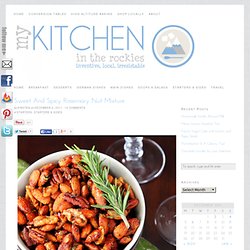 Are you looking for an irresistible appetizer idea to serve with some drinks for your Holiday get together?
Recipes For All Cooking, Baking and Food Lovers
Baked Shrimp Scampi
Orange Sweet Rolls
Herein lies my recent, much-loved version of the almighty orange sweet roll, using this divine sweet roll base and a deliciously orange, sweet and buttery filling, taken from a I posted in the past.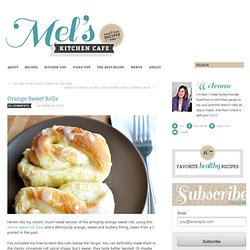 When I was a little girl, about 6-7 years old, I had a BIG dream.
Apple Fritters |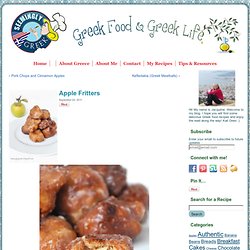 Recipe courtesy of my granddaughter, Dessert Guru Alecia Baxter
American Mini Fried Apple Pies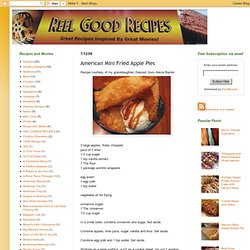 Now, I have a chocolate chip cookie recipe that I swear by. I love it, I think it is incredible, and I haven't changed my mind about that.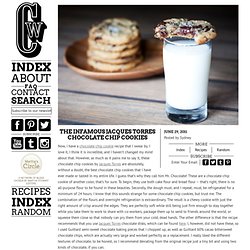 How to Make Chocolate Covered Bananas