iWrite
7 Big Reasons You Need Your Own Book
Love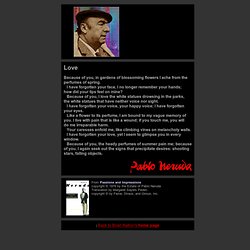 Five Creative Writing Projects You Can Do Today
These creative writing projects only require you to write based on your own experiences or the wondering and fantasies of your constantly working brain.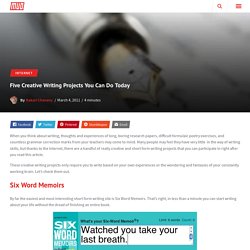 African Literature and Writers on the Internet
You've heard of freewriting, certainly. At its most basic, it's about forcing your internal editor to stay away while you splash your most raw and unusual thoughts onto the page.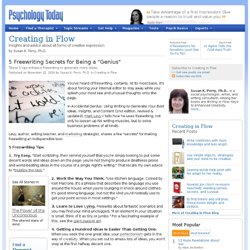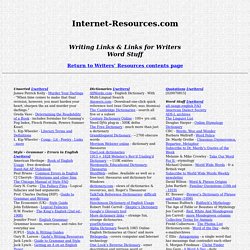 Unsorted [/writers] James Patrick Kelly - Murder Your Darlings - "When time comes to make that final revision, however, you must harden your heart, sharpen the ax and murder your darlings." Greda Vaso - Determining the Readability of a Book - includes formulas for Gunning's Fog Index, Flesch Formula, Powers Sumner Kearl L. Kip Wheeler - Literary Terms and Definitions L.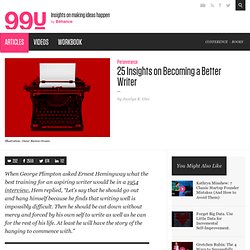 When George Plimpton asked Ernest Hemingway what the best training for an aspiring writer would be in a 1954 interview , Hem replied, "Let's say that he should go out and hang himself because he finds that writing well is impossibly difficult. Then he should be cut down without mercy and forced by his own self to write as well as he can for the rest of his life.
The challenge is to be oneself. —Derek Raymond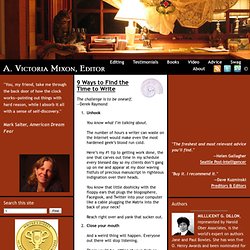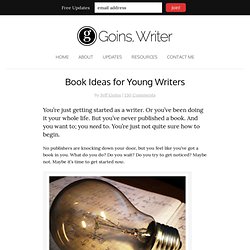 You're just getting started as a writer.
50 MORE Journal Writing Prompts 130 Journal Writing Prompts by Thomas W.P.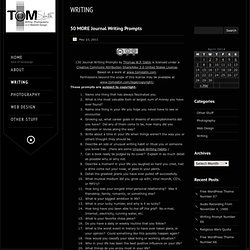 laintronet - About Us About Us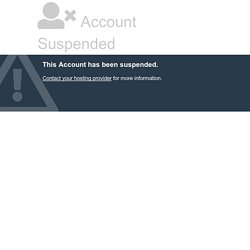 Our History We are ERP, Finance and IT placement specialists dealing in both the permanent and temporary space. We offer top quality, pre-interviewed and screened candidates and supply our clients with a select choice of clear and easy to read CV's.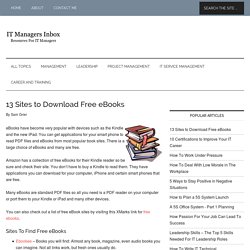 eBooks have become very popular with devices such as the Kindle and the new iPad. You can get applications for your smart phone to read PDF files and eBooks from most popular book sites.
by Marie Bywater
Sites for freelance writers to earn money - by Marie Bywater
How to make money from taking photographs for accommodation establishments | TnT Unleashed 1pic4twenty Blog
Writing paid post is perhaps the most straight forward ways to earn some revenue from blogging. The way pay post works hasn't changed much; after reaching mutual agreement with advertisers, you write about them, they pay you.