Read
That's the thing with ideas. You never know which ones will work. Without crazy ideas we wouldn't have the airplane or the Frisbee. If you are an enterprising entrepreneur, you probably are in search of the next great big idea.
8 Websites For Creative Business Ideas If You Want To Be An Entrepreneur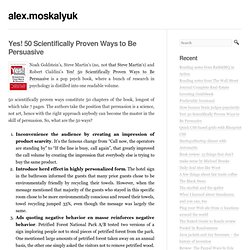 Noah Goldstein's, Steve Martin's (no, not that Steve Martin 's) and Robert Cialdini's Yes! 50 Scientifically Proven Ways to Be Persuasive is a pop psych book, where a bunch of research in psychology is distilled into one readable volume. 50 scientifically proven ways constitute 50 chapters of the book, longest of which take 7 pages. The authors take the position that persuasion is a science, not art, hence with the right approach anybody can become the master in the skill of persuasion. So, what are the 50 ways?
The Best Kept Secret in Lending, Bar None
How familiar are you with Regulation B of the Equal Credit Opportunity Act? Wait, wait! Don't stop reading because I threw out an unfamiliar legal reference. What I'm about to tell you will change how you think about applying for credit, forever.
The Dunning–Kruger effect is a cognitive bias in which unskilled individuals suffer from illusory superiority , mistakenly rating their ability much higher than average. This bias is attributed to a metacognitive inability of the unskilled to recognize their mistakes. [ 1 ] Actual competence may weaken self-confidence, as competent individuals may falsely assume that others have an equivalent understanding.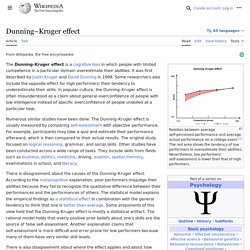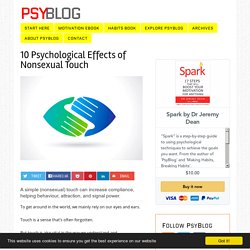 Psychological research on how a simple (nonsexual) touch can increase compliance, helping behaviour, attraction, and signal power. To get around in the world, we mainly rely on our eyes and ears. Touch is a sense that's often forgotten. But touch is also vital in the way we understand and experience the world. Even the lightest touch on the upper arm can influence the way we think.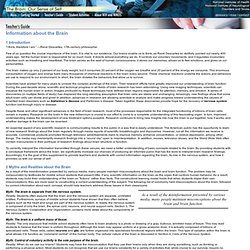 1 Introduction "I think, therefore I am." —René Descartes, 17th-century philosopher Few of us question the crucial importance of the brain. It is vital to our existence. Our brains enable us to think, as René Descartes so skillfully pointed out nearly 400 years ago.