Photography
ZrPXq.jpg (JPEG Image, 1280x851 pixels) - Scaled (69
It's the sunrise at the North Pole with the moon at its closest point
Created equal
March Nature Photos | Zack Travel
Nature is beautiful: inspiring photos {Part 12}
69f7c_76ede02e_XL (JPEG Image, 800x600 pixels) - Scaled (99
Tse2008_200_mo1.png (PNG Image, 1722x1185 pixels)
sky.gif (GIF Image, 487x476 pixels)
Natural beauty of 100 wonderful photographs of birds | PSA Photography
Artforms of Nature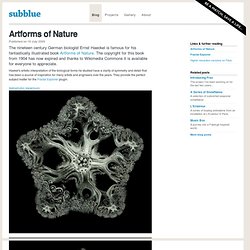 Published on 18 July 2009 Haekel's artistic interpretation of the biological forms he studied have a clarity of symmetry and detail that has been a source of inspiration for many artists and engineers over the years. They provide the perfect subject matter for the Fractal Explorer plugin. Astrophyton darwinium: Ensifera ensifera:
original.jpg (JPEG Image, 3000x1875 pixels) - Scaled (31%)
Фото и рисунки, арт и креативная реклама
full_jpg.jpg (JPEG Image, 3190x3756 pixels)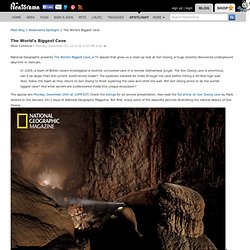 National Geographic presents The World's Biggest Cave, a TV special that gives us a close-up look at Son Doong, a huge recently-discovered underground labyrinth in Vietnam. In 2009, a team of British cavers investigated a recently uncovered cave in a remote Vietnamese jungle. The Son Doong cave is enormous; can it be larger than the current world-record holder?
There's something fishy about this dolphin...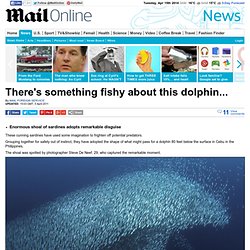 By Mail Foreign Service UPDATED: 15:03 GMT, 5 April 2011 Enormous shoal of sardines adopts remarkable disguise These cunning sardines have used some imagination to frighten off potential predators. Grouping together for safety out of instinct, they have adopted the shape of what might pass for a dolphin 80 feet below the surface in Cebu in the Philippines.
potw1114a_1900.jpg (JPEG Image, 1280x800 pixels)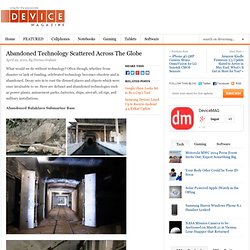 What would we do without technology? Often though, whether from disaster or lack of funding, celebrated technology becomes obsolete and is abandoned. Decay sets in to rust the disused places and objects which were once invaluable to us. Here are defunct and abandoned technologies such as power plants, amusement parks, factories, ships, aircraft, oil rigs, and military installations. Abandoned Balaklava Submarine Base (image credits: English Russia)
Helmcken-Falls-Cap-Zoom.jpg (JPEG Image, 900x618 pixels) - Scaled (96%)
Enchanting Marble caves