School
All in a Day's Work: Ending Illegal Deforestation in the Amazon. Aerial view of the patchwork of forest and pastures surrounding Sao Felix do Xingu.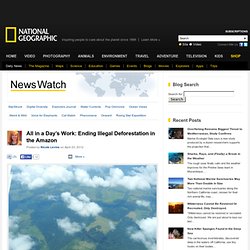 Photo credit: Bronson Griscom/TNC. Editor's Note: Rane Cortez works for The Nature Conservancy and is based in Belem, Brazil. Farming movement 'like a revolution' ATLANTA, Georgia (CNN) -- On a plot of soil, nestled against the backdrop of skyscrapers in downtown Atlanta, Georgia, a group of residents are turning a lack of access to fresh produce into a revival of old traditions and self-empowerment.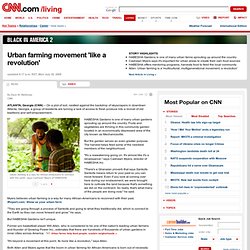 Urban farming is a way for African-Americans to connect with the earth, says Cashawn Myers of HABESHA. HABESHA Gardens is one of many urban gardens sprouting up around the country. Calendar of Events. Government Information | Northwestern University Library | www.library.northwestern.edu. This unit has been a federal depository library for more than a century and features such materials as Congressional reports and hearing transcripts, census information, statistics and studies generated by federal agencies, and presidential papers.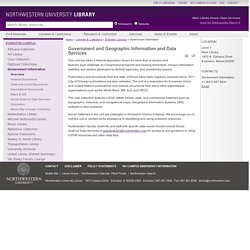 Publications and documents from the state of Illinois have been regularly acquired since 1971. City of Chicago publications are also collected. Neoliberalism internet censorship. Global-media-neoloberalism-imperialism.pdf (application/pdf Object) Neoliberalism and the Internet. VIDEO: FDL Member Town Hall With Daniel Ellsberg, Michael Moore and Josh Koster. Want to attend a Firedoglake Virtual Town Hall?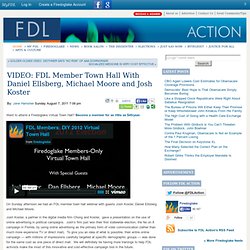 Become a member for as little as $45/year. On Sunday afternoon we had an FDL member town hall webinar with guests Josh Koster, Daniel Ellsberg and Michael Moore. The Universal Declaration of Human Rights. Whereas recognition of the inherent dignity and of the equal and inalienable rights of all members of the human family is the foundation of freedom, justice and peace in the world, Whereas disregard and contempt for human rights have resulted in barbarous acts which have outraged the conscience of mankind, and the advent of a world in which human beings shall enjoy freedom of speech and belief and freedom from fear and want has been proclaimed as the highest aspiration of the common people, Whereas it is essential, if man is not to be compelled to have recourse, as a last resort, to rebellion against tyranny and oppression, that human rights should be protected by the rule of law, Whereas it is essential to promote the development of friendly relations between nations,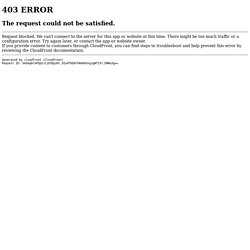 ---