Tutorials
20 PSD Tuts That Will Turn You Into A Photoshop Guru :: Reflex Stock Photo Blog - StumbleUpon. Many people can use Photoshop, but only a select few can call themselves gurus.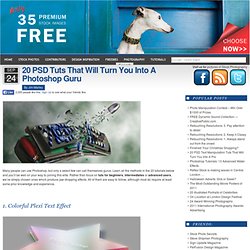 Learn all the methods in the 20 tutorials below and you'll be well on your way to joining this elite. Rather than focus on tuts for beginners, intermediates or advanced users, we've simply chosen ones which produce jaw-dropping effects. All of them are easy to follow, although most do require at least some prior knowledge and experience. 1. Colorful Plexi Text Effect. Figure &Gesture Drawing Tool.
Thought of You - Motion Graphics Inspiration - StumbleUpon. Advertising Experimental Motion Showreels Music Videos Short Movies Trailers & Titles After Effects Mocha Cinema 4D Thought of You More information….. 268 Comments Pingback: Sidhe Says » Motion Graphics Pingback: You May Never Read This « twobodiesonesoul Pingback: Site Name » Blog Archive » Welcome!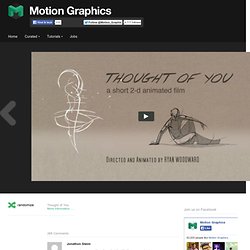 Lackadaisy Construction - StumbleUpon. Some notes about construction drawing that may or may not be helpful.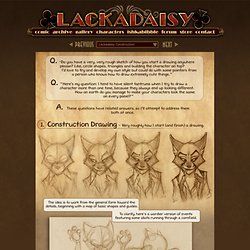 This is in response to some questions from my tumblr blog. There are notes about Expressions here, and an old sort of drawing tutorial here that cover some of the same material. Lackadaisy Expressions. Boy, I didn't know what I was getting myself into when I started this.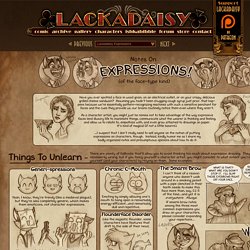 I've had requests for some sort of expressions tutorial dating back a while now, so I figured, "Sure! I can explain expression drawing...and it'll be way better than all those tutorials out there that are nothing but charts of generic expressions. Yeah! How To Draw A Wave | Club Of The Waves.
This art tutorial, kindly donated by surfing comic strip illustrator and surf artist Bob Penuelas covers how to draw a wave the Wilbur Kookmeyer way!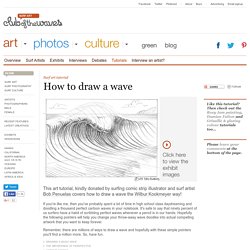 If you're like me, then you've probably spent a lot of time in high school class daydreaming and doodling a thousand perfect cartoon waves in your notebook. It's safe to say that ninety percent of us surfers have a habit of scribbling perfect waves whenever a pencil is in our hands. Learn to draw - StumbleUpon. How to Draw Celtic Knotwork - StumbleUpon. The old method These instructions can be followed with pencil and paper or using any computer based drawing or drafting program.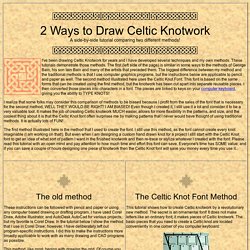 I have used Corel Draw, Adobe Illustrator, and AutoDesk AutoCad for various projects, but my favorite is Corel Draw.
---