Infografías
Infografías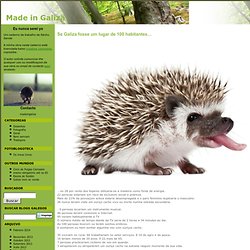 Se Galiza fosse um lugar de 100 habitantes… - Made in Galiza
...no 28 por cento dos fogares utilizaria-se a madeira como fonte de energia. 22 persoas estariam em risco de exclusom social e pobreza. Mais do 21% da povoaçom activa estaria desempregada e o paro feminino duplicaria o masculino.
GeoCommons is the public community of GeoIQ users who are building an open repository of data and maps for the world. The GeoIQ platform includes a large number of features that empower you to easily access, visualize and analyze your data. We've highlighted just a few of these features below.
<a href="http://bs.serving-sys.com/BurstingPipe/adServer.bs?
Diego Mattei Blog | Nuevo set de elementos para infografías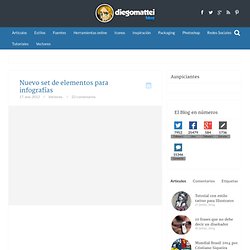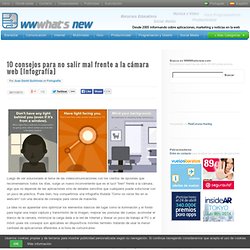 Luego de ver solucionado el tema de las videocomunicaciones con los cientos de opciones que recomendamos todos los días, surge un nuevo inconveniente que es el lucir "bien" frente a la cámara, algo que no depende de las aplicaciones sino de detalles sencillos que cualquiera puede solucionar con un poco de práctica. Pues bien, hoy compartimos una infografía titulada "Cómo no verse feo en la webcam" con una decena de consejos para verse de maravilla. La idea no es aparentar sino optimizar los elementos básicos del lugar como la iluminación y el fondo para lograr una mejor captura y transmisión de la imagen, mejorar las posturas del cuerpo, acomodar el blanco de la cámara, minimizar la carga dada a la red de Internet y liberar un poco de trabajo al PC o al móvil -pues los consejos son aplicables en dispositivos móviles también- tratando de usar la menor cantidad de aplicaciones diferentes a la hora de comunicarse:
10 consejos para no salir mal frente a la cámara web [Infografía]