Blogs
Music produces a kind of pleasure which human nature cannot do without. ~Confucius I just took a look at CNN's site and it was, as usual, boasting its favorite palette of troublesome nouns and verbs.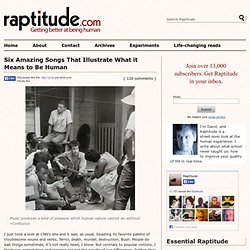 Six Amazing Songs That Illustrate What it Means to Be Human | Raptitude.com
Funwari Milk-chan: Breast-shaped plushies
19 Oct 2007 From character goods maker JUN Planning comes a series of mammary-shaped plush toys known as Funwari Milk-chan ("Fluffy Milk") and friends. According to the official Funwari Milk-chan website , these mildly naughty plushies are modeled after the palm-sized inhabitants of Milk Village, a quiet southern hamlet the size of Tokyo Dome.
IT´S ALL ABOUT...
No Ordinary Rollercoaster — Just Gay Enough
The Steel Closet | Good to Go!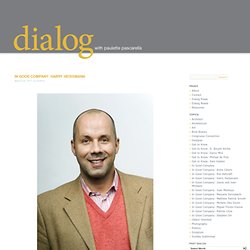 This week officially ushered in Spring. In the New York area, forsythia, snowdrops and willows are hinting at revealing themselves soon. Until Spring's fervent arrival, I have Stephen Orr's new book, Tomorrow's Garden , to rely on for inspiration of "what could be". I first got to genuinely know Stephen, the gardening editorial director for Martha Stewart Living magazine, through music. On his garden blog, whatweretheskieslike , Stephen, will seasonally post his play lists . I listen while working and while looking at the site's wonderful photography and varied posts about such subjects as mushroom hunts, Sissinghurst Castle and small nepenthes.
Dialog with Paulette Pascarella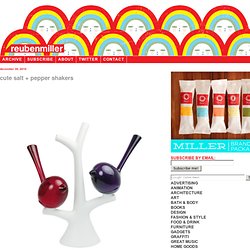 There's nothing like cute salt and pepper shakers to make an ordinary meal on an ordinary seem a little brighter. Above, Koziol of Germany created these birds on a tree salt and pepper shaker set. You can buy it here .
ReubenMiller
Dallas Clayton
geek with curves
The Puzzler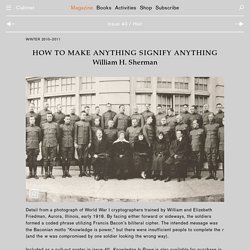 Detail from a photograph of World War I cryptographers trained by William and Elizebeth Friedman, Aurora, Illinois, early 1918. By facing either forward or sideways, the soldiers formed a coded phrase utilizing Francis Bacon's biliteral cipher. The intended message was the Baconian motto "Knowledge is power," but there were insufficient people to complete the r (and the w was compromised by one soldier looking the wrong way). Included as a pull-out poster in issue 40, Knowledge Is Powe is also available for purchase in an unfolded version suitable for framing. To see a large version of the full photograph, go here .
How to Make Anything Signify Anything
What a 'Liberal Media' Might Look Like
Editor's Note: For decades now, the American Right has pushed the myth that the national U.S. news media is "liberal," even though the owners are mostly wealthy corporations run by rich executives who generally favor Republicans over Democrats. And that was true even in the days before Fox News and right-wing-dominated talk radio. Even the limited inroads of liberalism in media have been under pressure in recent days with MSNBC's ouster of liberal icon Keith Olbermann and AOL's purchase of HuffingtonPost (raising new questions about Arianna Huffington's ideological sojourns ). However, in this essay, Lisa Pease contrasts what today's media is versus what a "liberal media" might look like: I'm surprised that otherwise intelligent people continue to believe the myth that the media is "liberal."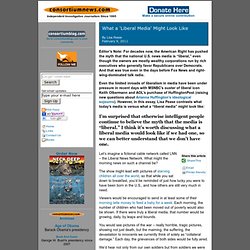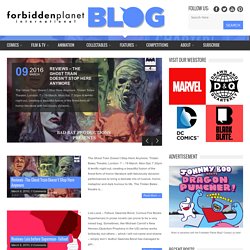 The Forbidden Planet International Blog Log | The Best In Sci-Fi & Fantasy, News, Reviews, Graphic Novels, comics and more!
Latest comicker to find themselves washed up onto one of our chain of desert islands is one Owen Michael Johnson , writer and editor, man responsible for coordinating the recent Accent UK collaborative work Who On Earth Is Thaddeus Mist? (for which Owen was kind enough to do a director's commentary found here at the FPI Blog ) His next work is Raygun Roads & The Infinity Loop Death-Trap of Ullysses Pomp with artist Indio is scheduled for launch at Glasgow Comic Con in July. Desert Island Comics – Episode 52 – Owen Johnson Making this decision was harder than plucking up the courage to kiss Danielle Farmer at the bus-stop when I was 11.
unruly things
Pruning back the power of the executive branch - Pruning Shears
Aram Bartholl – Blog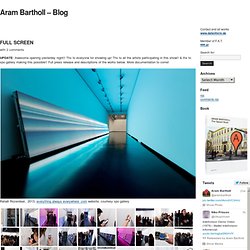 Brand Innovations for Ubiquitous Authorship 2 I ll show a new piece " Forgot your password? " at Eva & Franco Mattes' 'stolen' show at Carroll/Fletcher next month. (See also where Artie has 'stolen' the concept from before ;))) Nice press release! I took the liberty to OCR it into machine readable format below.
Maryannaville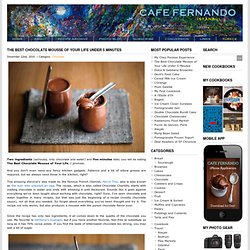 December 22nd, 2010 | Category: Chocolate Two ingredients (seriously, only chocolate and water) and five minutes later, you will be eating The Best Chocolate Mousse of Your Life . I promise. And you don't even need any fancy kitchen gadgets.
On Friday night a few old friends and I went to a Friday the 13th gig featuring the likes of Melbourne regulars Rat VS Possum and Montero playing alongside the unique and painfully-hip emotive electronica of John Maus from the US-of-A. I was expecting the usual from Mr Maus- A geeky guy standing behind a MacBook Pro, pretending to line up another loop on his midi pads and tweak the treble while placidly delivering moody vocals channeling a despondent Ian Curtis. What we got was something incredible, frightening, psychotic, unique, and genius. The entire croud, me included, started the set in disbelief. Here's this dude just fuckin' yellin' and screamin' and smashing his head on the mike and going totally mental.
YOU MIGHT LIKE THIS < we saw this and thought of you > - Part 2
A LOT OF MIX
A Bird in the Hand
a home far away
It's oh so kawaii
Everyday Beauty
10th Muse
Le Divan Fumoir Bohémien
Myportobello
t a t i e l l e
The day after my dad died, a pair of mourning doves built a nest outside my parents' bedroom window nine floors above Manhattan's Upper West Side. We were too exhausted and too shellshocked to wonder why. We simply named them Victoria and Albert.
What Possessed Me
our.city.lights: hot library smut
Frau Liebe
Vor ein paar Jahren gab es hier ja mal die Rubrik Einkaufskorb. Vor ein paar Jahren- ihr wisst schon: DAMALS . Die Idee war jedenfalls, mal genauer hinzusehen woher die Lebensmittel kommen, die man sich so schmecken lässt und mehr auf Regionalität zu achten. Leider ist der virtuelle Einkaufskorb recht schnell wieder eingeschlafen obwohl ich natürlich weiter eingekauft, gekocht und gegessen habe.
Hadoken-ing: Real-Life Street Fighters Hadoken-ing is a trend from Japan where kids reenact scenes from 'Street Fighter' in photos. Since it has pretty much blown up the internet, here is a fashion shoot we did that takes that idea to the next level, putting our real-life street fighters in pixelated 3D realms. Corpse Brides and Forced Abortions: How China's One-Child Policy Is Still Ruining Lives China's one-child policy has created a long list of horrors that, besides child trafficking, includes infanticide, infant abandonment, and forced abortions, all used by families desperate to meet the set child quotas. Some sources estimate that 10 million state-enforced abortions take place in China every year.
Nick Sagan Online
I can see November on my TV… so I turned it off « Margaret and Helen
elLf houSE — сайт, который Вас радует!
Berkeley Mails Coat Hangers to Congress | Women's Rights | Change.org
Atlas Sailed
Good 50×70 2008 » Human rights violation
SHORTS - SIXTEEN SERIOUS QUESTIONS RAISED BY RUDOLPH THE RED NOSED REINDEER!
WORLD RANKINGS-TOTAL DEATHS
Charlie Todd
Tips for Single Ladies (1938) | SadAndUseless.com
Failure: It's an option
Exploring Tomorrow
vanilla & lace
THANK GILLIGAN IT'S SAFE FOR WORK
drewboob
Stinque
10 Best Places To Live In 2011 (Quality of Living Index)
Nickdrake
Sarah Small