SOCIALS IMPACTS
8inShare Jump To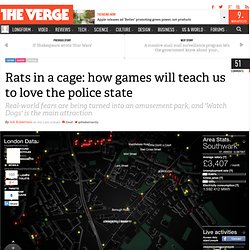 Rats in a cage: how games will teach us to love the police state
Portrait of a New Radical: Hyper-Transparency and the Coming Radicalization of America
Over the past few days I've been wrestling with a very troubling thought. It started with the simple question, "Ten years from now, anyone who is frustrated with those in power, whether it's a local, national, or international issue, what options will they have for protesting what they see as an injustice, inequities, or outright corruption?" Voicing complaints on social media like Facebook or Twitter, organizing a sign-waving rally on the Capitol steps, or taking out a full-page ad in a newspaper will probably still be options, but they're also a quick way to be branded a troublemaker.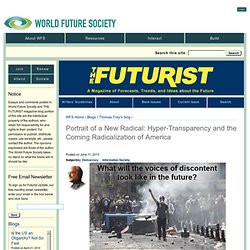 Paranoia -End of the World/Fin du monde
Looking for the awesome WordPress themes?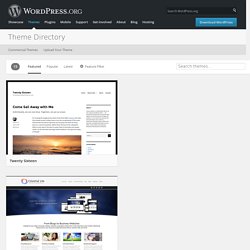 S'appuyant sur l'exemple américain, caractérisé par des inégalités sociales profondes, Framablog envisage la chute du monde occidental, sur le modèle des révolutions arabes. Une utopie pas si irréalisable.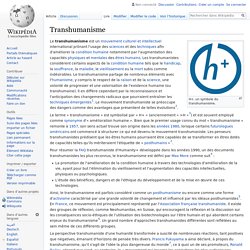 Un article de Wikipédia, l'encyclopédie libre. H+, un symbole du transhumanisme
Zeitgeist Movement & Venus Project