Ubuntu
Here is were to find some essential information on using and switching to a Linux operating system, specifically Ubuntu. Why Ubuntu? Well, it seems to be the most popular! deadite81 Mar 23
Programming the Ubuntu SDK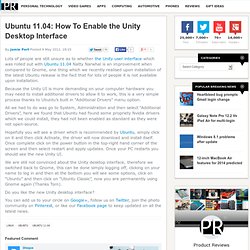 Ubuntu 11.04: How To Enable the Unity Desktop Interface : Product Reviews Net
Lots of people are still unsure as to whether the Unity user interface which was rolled out with Ubuntu 11.04 Natty Narwhal is an improvement when compared to Gnome, one thing which we recently realised upon installation of the latest Ubuntu release is the fact that for lots of people it is not available upon installation.
Ubuntu 11.04: How To Enable the Unity Desktop Interface : Product Reviews Net
Kubuntu & Ubuntu-based...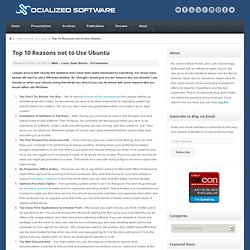 Ok, I'll bite… > 1.
top-10-reasons-not-to-use-ubuntu.html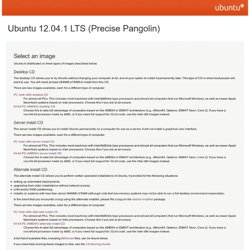 Ubuntu is distributed on three types of images described below. Desktop CD The desktop CD allows you to try Ubuntu without changing your computer at all, and at your option to install it permanently later. This type of CD is what most people will want to use. You will need at least 384MiB of RAM to install from this CD. There are two images available, each for a different type of computer:
12.04.1 LTS (Precise Pangolin)
Canonical Design
What is Ubuntu for Android?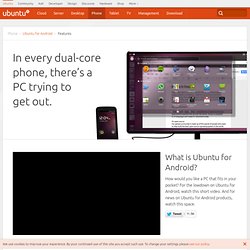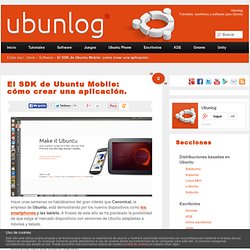 Hace unas semanas os hablábamos del gran interés que Canonical , la empresa de Ubuntu , está demostrando por los nuevos dispositivos como los smartphones y las tablets . A finales de este año se ha planteado la posibilidad de que salga al mercado dispositivos con versiones de Ubuntu adaptadas a móviles y tablets.
El sdk de Ubuntu Mobile: cómo crear una aplicación