Ubuntu
Here is were to find some essential information on using and switching to a Linux operating system, specifically Ubuntu. Why Ubuntu? Well, it seems to be the most popular! deadite81 Mar 23
ironic : top 10 reasons not to use ubuntu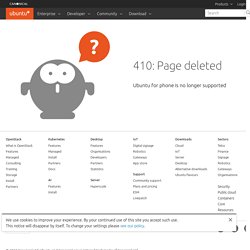 Feature complete Run all of your favourite apps from the launcher and swipe effortlessly between them using Ubuntu's magic edges. Use the Dash to search phone and web, and keep your life and content organised with the brilliance of Ubuntu scopes. Learn more about Ubuntu's features ›
What is Ubuntu for Android? How would you like a PC that fits in your pocket? For the lowdown on Ubuntu for Android, in terms your grandma could understand, watch this short video.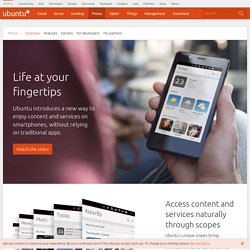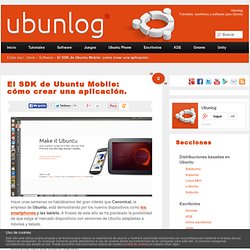 Hace unas semanas os hablábamos del gran interés que Canonical, la empresa de Ubuntu, está demostrando por los nuevos dispositivos como los smartphones y las tablets. A finales de este año se ha planteado la posibilidad de que salga al mercado dispositivos con versiones de Ubuntu adaptadas a móviles y tablets.
El sdk de Ubuntu Mobile: cómo crear una aplicación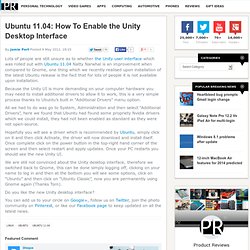 Ubuntu 11.04: How To Enable the Unity Desktop Interface : Product Reviews Net
By Jamie Pert Posted 9 May 2011, 19:15
Kubuntu & Ubuntu-based...
Programming the Ubuntu SDK