The Examined Life
What is Philosophy? An Omnibus of Definitions from Prominent Philosophers. By Maria Popova "Philosophy is 99 per cent about critical reflection on anything you care to be interested in."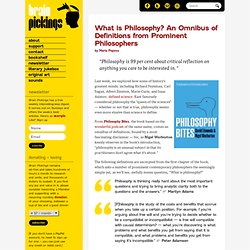 Last week, we explored how some of history's greatest minds, including Richard Feynman, Carl Sagan, Albert Einstein, Marie Curie, and Isaac Asimov, defined science. Philosophy Experiments. Games.
Community. Truth/Education. The Tree of Contemplative Practices. The Tree illustrates some of the contemplative practices currently in use in secular organizational and academic settings.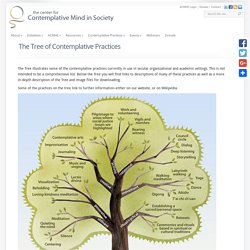 This is not intended to be a comprehensive list. Below the Tree you will find links to descriptions of many of these practices as well as a more in-depth description of the Tree and image files for downloading. Some of the practices on the tree link to further information–either on our website, or on Wikipedia.
Love
Food & Health. Earth. Creativity. Arts. Technology. Science. Mathematics. Brain. Religion & Spirituality. Cosmos. Morgan Harris - George Steiner on the incompleteness of life. Time. Watchmen. Texts.
---