Sites sur les sciences
Matières Vivantes | Physique, Biologie, évolution, et tout le reste … par Tom Roud
Anthropopotame
Le blog des Bactéries et de l'Evolution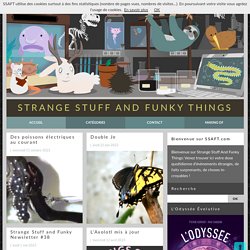 Strange Stuff And Funky Things
Depuis le 1er novembre 2010, j'ai complété le blog avec sa page Facebook, devenu rapidement mon véritable carnet de bord de mes pérégrinations sur l'internet mondial. Certes, cela ne va pas sans déplaire aux lecteurs qui sont partisans des concurrents (mais je suis aussi sur Twitter, hein!) ou qui abhorrent les réseaux sociaux… Cependant, c'est, pour l'instant, l'outil le moins chronophage que je connaisse pour partager les myriades de liens débiles, d'images extraordinaires et de vidéos WTF que je glane en surfant le web tel un loup des mers numériques (oui j'ai trop bu de champagne…). C'est également un moyen pour moi d'avoir un brin d'interactivité avec les fans de la page. Eh oui!
Un pour cent d'inspiration
Document Actions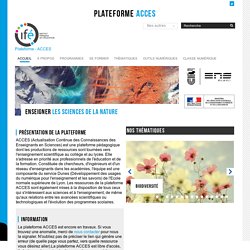 Acces
Institut Charles Darwin International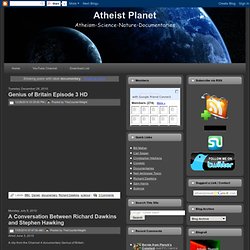 Aired 1-21-10 on BBC 4 "The explosive story of chemistry is the story of the building blocks that make up our entire world - the elements. From fiery phosphorous to the pure untarnished lustre of gold and the dazzle of violent, violet potassium, everything is made of elements.
Atheist Planet
Turning the Pages
Turning the Pages - History of Science - The Royal Society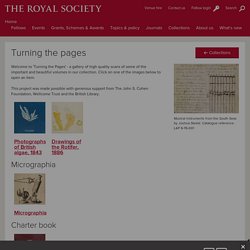 Revue Annales de géographie