Sharing Great Sites
You've read several posts already. It's very flattering to know that somebody is interested in what I write over here. :) I just wanted to let you know, that you can also subscribe via email to receive blog updates. I usually post once a month or so.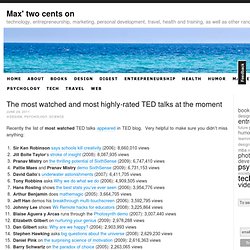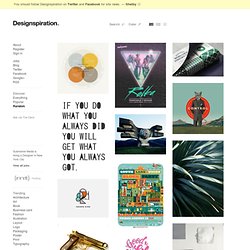 You should follow Designspiration on Twitter and Facebook for site news. — Shelby Designspiration Search Color mediumsmalllarge Discover
Random
Chainmail Bikini – Special Edition!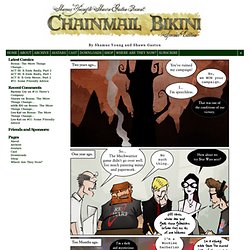 Shamus Says: This comic was made backwards. In days of yore, I'd write a joke, then Shawn would draw it. This one came art-first, the webcomic equivalent of a breech birth. This comic grew in the making. It began as a few ideas that we'd kept from the original run but never got to use.
Advanced Mechatronics Laboratory, Carnegie Mellon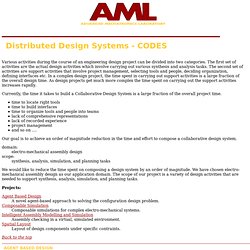 Various activities during the course of an engineering design project can be divided into two categories. The first set of activities are the actual design activities which involve carrying out various synthesis and analysis tasks. The second set of activities are support activities that involve project management, selecting tools and people, deciding organization, defining interfaces etc. In a complex design project, the time spent in carrying out support activities is a large fraction of the overall design time.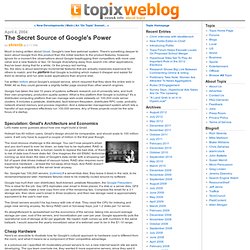 blog: The Secret Source of Google's Power
April 4, 2004 The Secret Source of Google's Power by skrenta at 2:11 PM Much is being written about Gmail, Google's new free webmail system. There's something deeper to learn about Google from this product than the initial reaction to the product features, however.
Aeronautics and Astronautics Back to Top Anthropology Architecture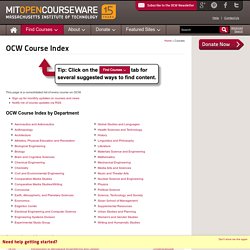 While people have talked about collective intelligence for decades, new communication technologies—especially the Internet—now allow huge numbers of people all over the planet to work together in new ways. The successes of systems like Google and Wikipedia suggest that the time is now ripe for many more such systems, and the goal of the MIT Center for Collective Intelligence is to understand how to take advantage of these possibilities. Our basic research question is: How can people and computers be connected so that—collectively—they act more intelligently than any person, group, or computer has ever done before?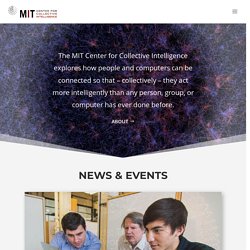 Gabby Giffords and Mark Kelly Be passionate. Be courageous. Be your best. On January 8, 2011, Congresswoman Gabby Giffords was shot in the head while meeting constituents in her home town of Tucson, Arizona. Her husband, the astronaut Mark Kelly, immediately flew to be by her side.