Text and Database activities
You're about to enter one of the largest libraries of hands-on science experiments, science fair projects, professional demonstrations, and science videos available online today. By providing your name and email address you'll immediately receive free access to the Spangler Experiment Library and a complimentary subscription to our Experiment of the Week email featuring a new hands-on kitchen science experiment and Sick Science!™ video each week along with special offers, announcements and deals that you won't find anywhere else.
What is The Spangler Effect? | Videos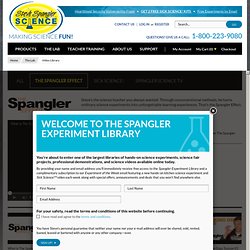 Senate approves extended unemployment compensation What does long-term job loss do to depression, anxiety, brooding? Could long-term job loss shorten your life? Does job loss lead to shaken baby More » Exercise helps pain after breast cancer treatment We reported on viruses that infect cancer cells, force them to make more virus, and then die. Can viruses become "intelligent bio-agents" against cancer?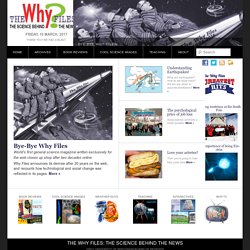 Handouts and Helps
ClassZone
Explore, Play, Discover: Websites, Activities & More Explore, Play, Discover: Websites, Activities & More Microscope Imaging Station What do stem cells, fruit flies, and zebrafish look like under a microscope? The Microscope Imaging Station creates high-resolution images and movies of the microscopic world using research-grade microscopes. Return to Mars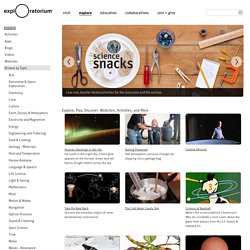 In a classic essay of Joan Didion's, "Goodbye to All That," the novelist and writer breaks into her narrative—not for the first or last time—to prod her reader. She rhetorically asks and answers: "…was anyone ever so young? I am here to tell you that someone was." The wry little moment is perfectly indicative of Didion's unsparingly ironic critical voice. Didion is a consumate critic, from Greek kritēs, "a judge." But she is always foremost a judge of herself.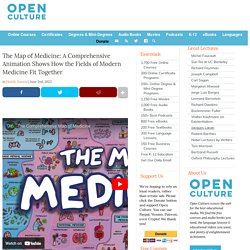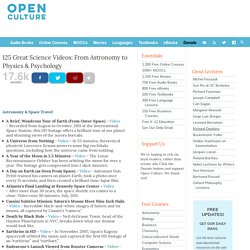 Astronomy & Space Travel A Brief, Wondrous Tour of Earth (From Outer Space) - Video - Recorded from August to October, 2011 at the International Space Station, this HD footage offers a brilliant tour of our planet and stunning views of the aurora borealis.A Universe from Nothing - Video – In 53 minutes, theoretical physicist Lawrence Krauss answers some big enchilada questions, including how the universe came from nothing.A Year of the Moon in 2.5 Minutes – Video – The Lunar Reconnaissance Orbiter has been orbiting the moon for over a year. The footage gets compressed into 2 slick minutes.A Day on Earth (as Seen From Space) – Video – Astronaut Don Pettit trained his camera on planet Earth, took a photo once every 15 seconds, and then created a brilliant time-lapse film.Atlantis's Final Landing at Kennedy Space Center - Video - After more than 30 years, the space shuttle era comes to a close. Video runs 30 minutes.
7-12 Teaching Centers
Science Grades 6–10 | 6 issues | $9.25 Teach the latest news in science research and explore the science behind today's headlines. A mix of news briefs and feature-length articles, each issue of SCIENCE WORLD Current Science covers earth, health, life, and physical sciences as well as space and technology. Exciting puzzles and games, including our highly popular Caption This Photo and Sci-Triv games, round out every issue. For grades 6 to 10. NEW!
Current Science: Today's science news for grades 6-10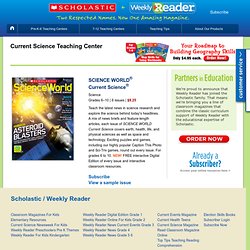 KS3 Science
We are a non-profit organization that connects students, in the classroom and out, to real science and exploration to inspire and motivate them to study and pursue careers in Science, Technology, Engineering and Math (STEM). We embed exciting STEM professionals and cutting-edge research into award-winning, standards-aligned in and out-of-school curricula. Live webcasts connect students with inspirational STEM role models. Student materials include reading selections with read-to-me functionality, inquiry-based labs, videos, and online games. For teachers and informal educators, we provide lesson plans, assessments, and comprehensive professional development programs.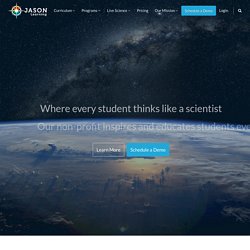 Grade 6 Homepage
Grade 6
Houghton Mifflin Science: Grade 6
Science - 6th Grade Core
Course Description Introduction Science is a way of knowing, a process for gaining knowledge and understanding of the natural world. The Science Core Curriculum places emphasis on understanding and using skills. Students should be active learners. It is not enough for students to read about science; they must do science.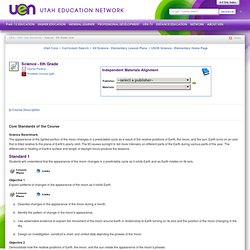 Science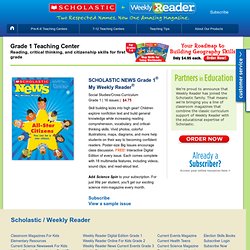 Weekly Reader ScienceSpin November 2011
Social Studies/Cross-Curriculum Grade 1 | 16 issues | $4.75 Skill building kicks into high gear! Children explore nonfiction text and build general knowledge while increasing reading comprehension, vocabulary, and critical-thinking skills. Vivid photos, colorful illustrations, maps, diagrams, and more help students on their way to becoming confident readers. Poster-size Big Issues encourage class discussion.